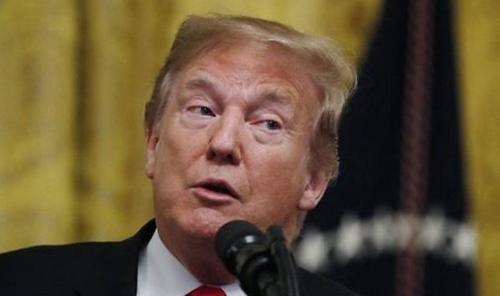 President Trump is speaking from Dalton Regional Airport in Georgia ahead of tomorrow's special runoff election, a race that will decide the fate of who controls the United States Senate. Earlier in the day, Trump teased what he called "the real numbers" from the November general election, after he called the state's official tally "verifiably WRONG."
The speech comes on the heels of fresh controversy, Saturday phone call between Trump and Georgia Secretary of State Brad Raffensperger leaked to the Washington Post. In it, Trump demanded that Georgia 'recalculate' the November 3. election, and 'find' enough ballots to overcome the widespread allegations of fraud, including video evidence.
Watch Live:
Earlier in the day, Georgia official Gabriel Sterling attempted to upstage Trump's rally going through election fraud claims point by point and 'debunking' them. Sterling at one point said that the president's continuing claims of election fraud were 'undermining Georgians' faith in the election system."
President Trump on Monday suggested that the election results can't be certified due to "verifiably WRONG" numbers, and teased the release of "the real numbers" during a speech in Dalton, Georgia set for 8:30p.m. eastern time tonight.
How can you certify an election when the numbers being certified are verifiably WRONG. You will see the real numbers tonight during my speech, but especially on JANUARY 6th. @SenTomCotton Republicans have pluses & minuses, but one thing is sure, THEY NEVER FORGET!

— Donald J. Trump (@realDonaldTrump) January 4, 2021
Trump's Monday night rally is intended to boost Republican Sens. Kelly Loeffler and David Perdue, however it's clear that he'll focus on his ongoing challenges to the 2020 election, which has the support of at least 140 House Republicans and nearly a dozen GOP Senators led by Sen. Ted Cruz of Texas.
"We've seen in the last few months, unprecedented amounts of Voter Fraud." @SenTedCruz True!

— Donald J. Trump (@realDonaldTrump) January 4, 2021
In a contentious phone call secretly recorded by Georgia Secretary of State Ben Raffensperger and leaked to the Washington Post, Trump warns the Republican official that "The people of Georgia are angry, and these numbers are going to be repeated on Monday night, along with others that we're going to have by that time, which are much more substantial."
Later Monday morning, Trump attacked the "Surrender Caucus" of Republicans who want to accept the results of the election and move on with life under a Biden administration.
The "Surrender Caucus" within the Republican Party will go down in infamy as weak and ineffective "guardians" of our Nation, who were willing to accept the certification of fraudulent presidential numbers!

— Donald J. Trump (@realDonaldTrump) January 4, 2021



Via Zero Hedge