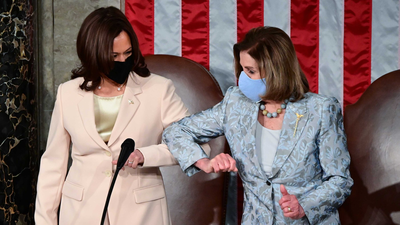 At 0900ET, President Biden will deliver his first address to a joint session of Congress, where he will unveil the "American Families Plan," the third part – included with the stimulus and the American Jobs Plan – of his sweeping vision to redistribute wealth and reorganize the American economy.
Readers can find an outline of the plan here, and can watch live below:
A brief excerpt from his speech was leaked to Punchbowl News, and the theme, unsurprisingly, is attack on wealthy Americans, who will be called upon to finance Biden's plan via massive tax hikes – the biggest in decades. (h/t @JakeSherman)
"100 days since I took the oath of office — lifted my hand off our family Bible — and inherited a nation in crisis. The worst pandemic in a century. The worst economic crisis since the Great Depression. The worst attack on our democracy since the Civil War.

Now — after just 100 days — I can report to the nation: America is on the move again. Turning peril into possibility. Crisis into opportunity. Setback into strength.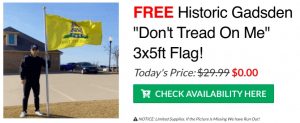 …

The Americans Jobs Plan is a blue-collar blueprint to build America. And, it recognises something I've always said: Wall Street didn't build this country. The middle class built this country. And unions built the middle class."
And with the Biden presidency looking increasingly like President Obama's third term, it's worth noting that the similarity between the theme from tonight's remarks and a now-infamous line from a speech President Obama delivered in 2012 where he popularized the phrase "you didn't build that" in a jab against wealthy Americans and captains of industry that was remembered as one of his more tone-deaf moments.
Once again, an American President has decided that wealth redistribution is the best path to prosperity.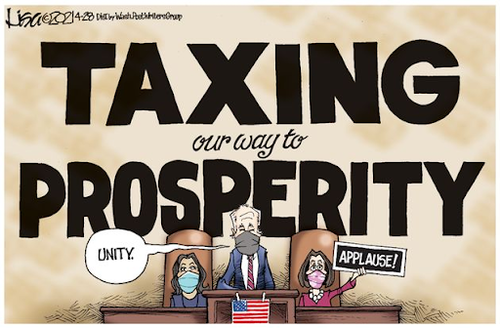 Sen. Tim Scott will deliver the GOP's rebuttal to Biden's speech. Here are some excerpts from that below.
Excerpts of ⁦@SenatorTimScott⁩'s response tonight. pic.twitter.com/L2dEGpun1p

— Jake Sherman (@JakeSherman) April 28, 2021
Via Zero Hedge