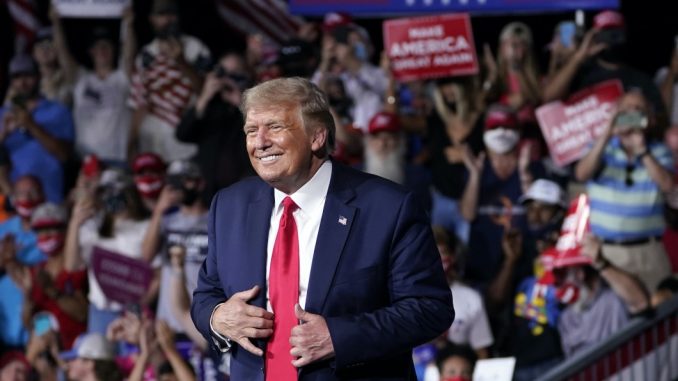 President Trump won the state of North Carolina, picking up its 15 electoral votes and bringing his total count to 232, against Joe Biden's 306.
North Carolina is the final state to be called in the election, which leaves Biden as president-elect and Trump soon to be among a small group of one-term presidents over the past century. Trump's campaign, though, is disputing ballot tallies showing Biden winning in Arizona, Georgia, Nevada, Pennsylvania, and other battleground states.
The Associated Press on Friday called North Carolina for Trump.
Trump won North Carolina in 2016 against then-Democratic presidential nominee Hillary Clinton by a 3.7-point margin, due largely to support from the state's rural counties that favored him, 60% to 40%, while Clinton won urban regions, 66% to 31%.
North Carolina has usually voted to send the Republican candidate to the White House since the early 1970s. Other than the 1976 and 2008 presidential elections, when Democratic candidates Jimmy Carter and Barack Obama took the Tar Heel State, since 1972, North Carolina's electoral votes have gone to the Republican candidate.
Republicans had hoped to fire up the GOP base in North Carolina by scheduling the party's convention in Charlotte over the summer.
However, the Republican National Committee and the Trump campaign were forced to cancel the event as a result of the coronavirus pandemic, following a dispute with Democratic Gov. Roy Cooper and the state's regulations related to public gatherings.
The Biden campaign used the opportunity to go after the Trump administration's handling of the coronavirus and its effect on North Carolinians.
With less than a week before the election, polls showed both candidates in a statistical dead heat, compelling Trump and Biden along with their campaign surrogates to make campaign stops in cities, including Greensboro, Fayetteville, and Charlotte, to make their final cases.