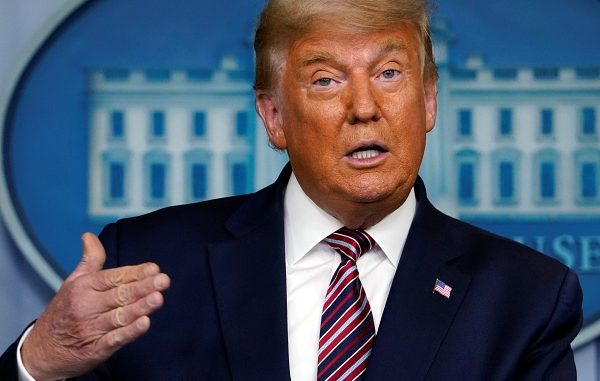 President Donald Trump has no plans to concede the election to former Vice President Joe Biden, CNN reports.
Sources close to the president told the network that the president is doubling down on his claims that the Democrats are "stealing" the election and will continue to do so even if his shot at a second term in office is blocked by Biden taking Georgia and Pennsylvania. Biden narrowly took the lead over in both states as ballot counting continued Friday.
CBS News also reports that Trump has no intentions of conceding even if Biden declares victory.
CNN reports that the president's aides, including his chief of staff Mark Meadows, have continued to support Trump's allegations that he would win the election if only the "legal votes" were counted.
According to CNN, Trump's allies have not decided who will intervene and tell the president that he may not be returning to the White House for a second term. Sources told CNN that it could be his son-in-law and adviser Jared Kushner who is tasked with the job or his daughter, Ivanka Trump.
Via Newsmax