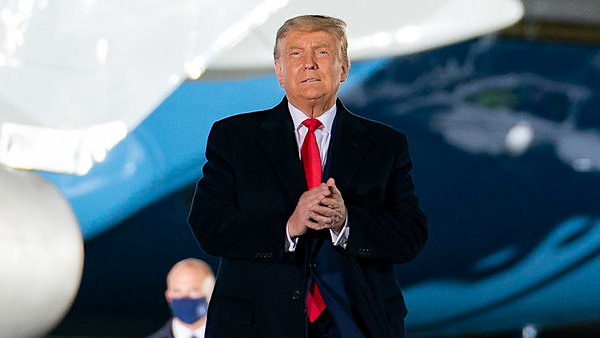 Popular conservative commentator Dan Bongino launched his new radio program on Monday by airing an exclusive interview with former President Donald Trump, asking whether he will run in the 2024 presidential election.
"The Dan Bongino Show" took the time slot held by the late conservative radio host Rush Limbaugh.
"There's no replacing Rush, OK? None. It's never ever gonna happen," Bongino told the Fox News program "Fox & Friends."
"But, me being in that time slot, I really hope to do some honor to his legacy," Bongino added.
Bongino is a former Secret Service Agent, New York City Police Department veteran and best-selling author.
Bongino also faced lymphoma in 2020.