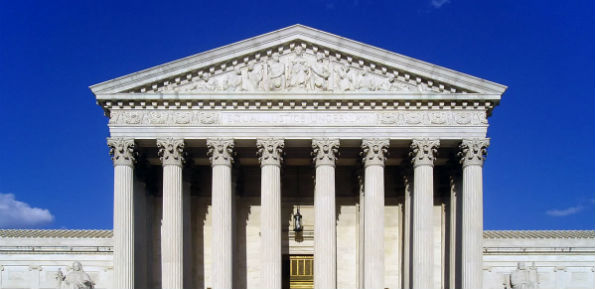 Democratic senators are warning that if the Supreme Court upholds a Mississippi law, striking a blow against Roe v. Wade, they will move to expand the court.
The ruling in favor of the Mississippi law would curb abortion rights by allowing states to ban the deadly procedure after 15 weeks of pregnancy.
"It will inevitably fuel and drive an effort to expand the Supreme Court if this activist majority betrays fundamental constitutional principles," said Sen. Richard Blumenthal, D-Conn., a member of the Senate Judiciary Committee, the Hill reported.
"It's already driving that movement," he said.
Democrats may not pack the court immediately, Blumenthal said, but "[c]hipping away at Roe v. Wade will precipitate a seismic movement to reform the Supreme Court."
The reform, he said, could amount to changing the court's jurisdiction or "requiring a certain numbers of votes to strike down certain past precedents."
The Mississippi case likely will be heard in October and the decision could be announced next year.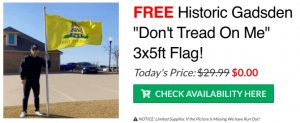 Another member of the Judiciary Committee, Sen. Sheldon Whitehouse, D-R.I., noted the Presidential Commission on the Supreme Court of the United States established by President Biden is looking at "a whole array of options."
House Judiciary Committee Chairman Jerrold Nadler, D-N.Y., and Sen. Ed Markey, D-Mass., introduced a bill last month that would expand the court by four seats.
The Hill noted progressive activists argue that expanding the Supreme Court is the best way to tackle what they view as the court's extreme ideological tilt. President Trump filled three seats, creating a 6-3 conservative majority, although Chief Justice John Roberts has sided with the court's left in a number of prominent cases.
Brian Fallon, the executive director of the progressive advocacy group Demand Justice said his group and others like it "are doing work every day of the week, 52 weeks a year to build support" for expanding the court.
In the 50-50 Senate, Democrats would need to eliminate the filibuster to have any chance of passing a law to add seats.
Some Democratic senators have expressed opposition to court packing, but proponents believe they can gain support if the court weakens Roe.
"Part of our strategy here is to build support slowly but surely and grind out as much consensus around these ideas as we can for now and then be ready for if and when a big moment grabs the public attention comes," Fallon told The Hill. "I think [the Supreme Court's] next term is shaping up to be that."
Nan Aron, the president of Alliance for Justice, said progressives are "galvanized like never before on the issue of the courts."
He said "all options are on the table — all measures, extraordinary measures."
Via Wnd