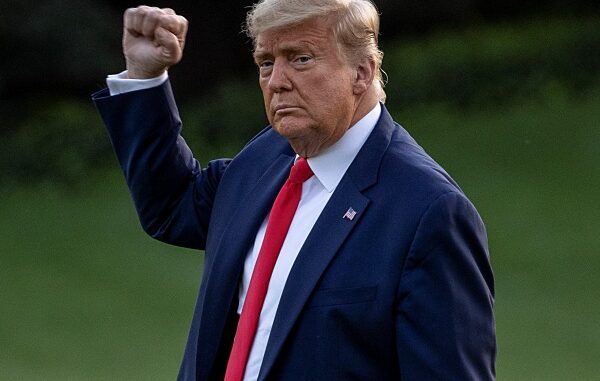 The pollster who predicted President Donald Trump's victory in the 2016 election said Trump will win another term next month because of the "hidden vote."
Robert Cahaly, a senior strategist and pollster at the Trafalgar Group, told Fox News' Sean Hannity Tuesday night that Trump is on track to securing another election victory.
"I see the president winning with a minimum high 270s and possibly going up significantly higher based on just how big this undercurrent is," Cahaly said. A candidate needs at least 270 Electoral College votes to win the presidential election.
"What we've noticed is that these polls are predominantly missing the hidden Trump vote. There is a clear feeling among conservatives and people that are for the president that they're not interested in sharing their opinions readily.
"These people are more hesitant to participate in polls. So if you're not compensating for this, you're not going to get honest answers."
Four years ago, the Trafalgar Group claimed Trump was leading in the key battleground states of Pennsylvania, Florida, and Michigan, despite the majority of polls saying Democrat Hillary Clinton was in the lead. Trump won all three states en route to victory.
The RealClearPolitics polling average shows Democrat Joe Biden with a lead of 8.5 percentage points just two weeks from Election Day. Trump's campaign and his supporters, however, claim the polls are wrong and that Trump will win.
Via Newsmax