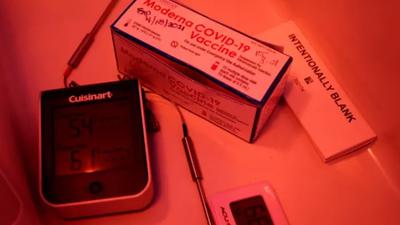 In a major rebuke to the west's biggest vaccine makers (including Pfizer, Moderna and J&J), President Joe Biden has decided to break with the Bill Gates-backed status quo and support a WTO initiative to make COVID-19 vaccine intellectual property open to all.
Biden's top trade representative Katherine Tai, the administration's point person on the waiver issue, told Bloomberg in an interview Wednesday that the White House has decided to back the waiver. As a result, the Biden White House will now actively seek to convince other WTO members to back the proposal, an issue that will take time and "not be easy."
"We are for the waiver at the WTO, we are for what the proponents of the waiver are trying to accomplish, which is better access, more manufacturing capability, more shots in arms," Tai said in an interview on Wednesday.

[…]

"In terms of how soon the WTO can deliver — that literally depends on the WTO members, collectively, being able to deliver, and so I am the first one to admit that what we are leaning into is a process that is not going to be easy," Tai said. She added that she sees energy from WTO Director-General Ngozi Okonjo-Iweala "to take this opportunity and see what is the WTO capable of."
US stocks pulled back on the news, with the tech-heavy Nasdaq leading the selloff, as support for the WTO waiver proposal sponsored by India and South Africa would likely help accelerate the pace of vaccinations across the developing world.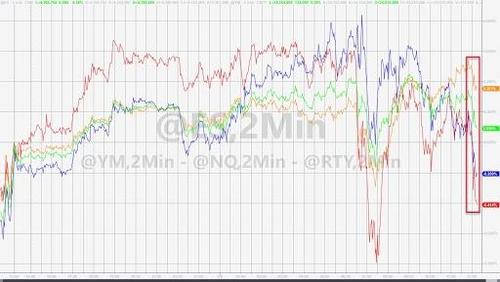 Shares of Pfizer…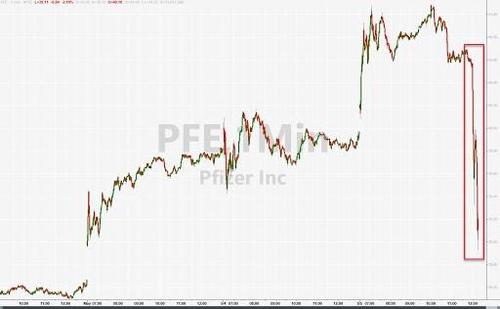 …and Moderna…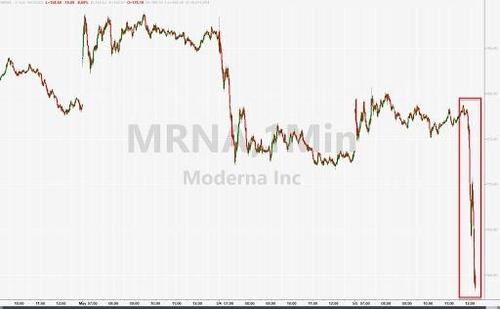 …were hit particularly hard since the success of the waiver would likely severely devalue their COVID vaccine business, which Pfizer said just yesterday will likely be a "durable revenue stream" as COVID vaccines likely become an annual dose like the flu vaccine.
Before announcing his divorce, Bill Gates recently doubled down on his opposition to the IP waiver proposal, insisting (seemingly without evidence) that poorer countries would be better off waiting to buy jabs from Pfizer, Moderna, J&J and others instead of rushing to make their own under an "open vaccine"-style paradigm.
It's just the latest blow against Gates, the world's de facto COVID vaccine czar, in what is shaping up to be a rough week for the billionaire. Fortunately for him, a host of other developed nations – including the UK, EU, Japan, Switzerland, Brazil and Norway – still oppose the waiver. But US support could possibly change their views.
Via Zero Hedge