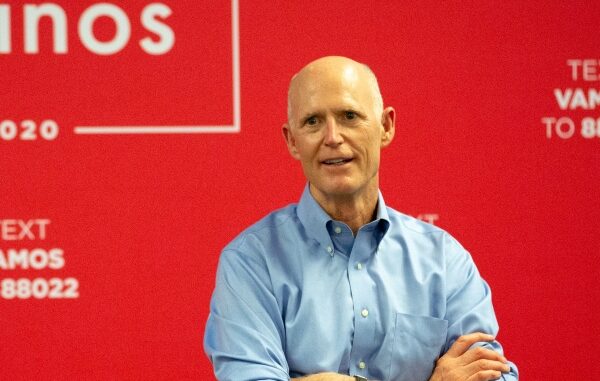 Sen. Rick Scott, R-Fla., said Sunday that Democrats don't have any "grassroots" in Florida, and that President Donald Trump's stance on Cuba and Central America and "work on Puerto Rico" are paying off with Hispanic voters.
In an interview on CNN's "State of the Union," Scott called Florida "the 50/50 state."
"You got to get your voters out to vote. The Democrats don't seem to have any grassroots in Florida and it doesn't make any sense to me," he said.
"I think what helped Trump this time is he has held the Castro regime accountable and trying to get in Venezuela and Nicaragua," he said. "I think that is going to help him. I think a lot of people believe that it took time but the work on Puerto Rico has paid off."
"Hispanics are like everyone else in my state," he continued.
"They care about jobs and I think most realize that President Trump is better for jobs than Joe Biden will be. We have a lot of people who don't want a big tax increase. A lot of people come down here because they don't like high taxes. Biden's tax increase …will not go over well here."
Scott also declared Florida hasn't beaten COVID-19, refuting Trump's assessment that the nation is rounding the corner with the virus.
"We haven't beaten it. Let's all agree on that," he said, adding there's "still a lot of work to do and especially on testing. Have to get more testing out there for the private sector."
"We got to get more information," he added. "One thing that I've never understood is why we don't have more information out. Most of that information is accumulated on the state level on health care. I think we got to get more information out there so people can make good informed decisions"
Scott wouldn't rule out his own run for president in 2024, but demurred on a definitive answer on his intention.
"I'm not focused on it," he said.
Via Newsmax