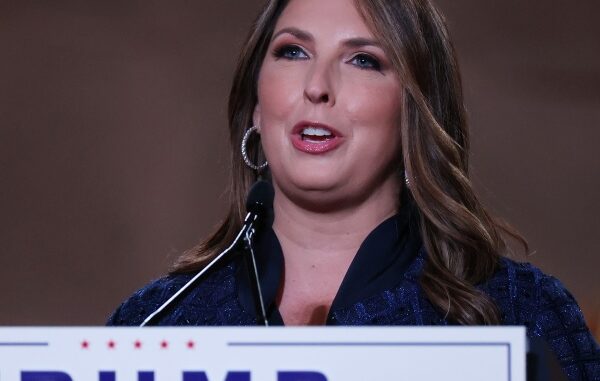 Republicans are winning the early vote, as there is "very high turnout" occurring in Florida and elsewhere, Republican National Committee Chairwoman Ronna McDaniel said Friday.
"Republicans are waiting to vote in person," McDaniel said on Fox News' "Fox and Friends." "They didn't want to send in absentee ballots, so now with early votes starting across the country, we are seeing strong, strong turnout for Republicans."
The party has the "largest ground game in history," she added.
"We're now at 3,000 staff on the ground, with 2.5 million volunteers that the RNC has deployed across the country," said McDaniel. "It is bigger than the Obama ground game in 2012 and that's going to be a huge difference-maker. We're heading into this weekend where they will be working nonstop to turn out those voters that we know we still need to win the election in these battleground states."
Meanwhile, candidates running for the Senate, such as Sen. Martha McSally in Arizona and Sen. Joni Ernst in Iowa, are benefitting by President Donald Trump's strong stand in their battleground states, said McDaniel.
"Talking about coming out of this pandemic, the 33% GDP, the 11.4 million jobs that have been added, the fact that we are on track to a vaccine policy does matter as you hear Democrats talk about raising taxes and censorship we are seeing from the media."
People are also "frightened about the Democratic Party leading us to socialism, and losing free speech, and losing our checks and balances, and President Trump is leading to us prosperity," she added. "The choice is clear and helps every candidate."
But still, everyone needs to go to the polls, she said.
"It's going to be a close election," said McDaniel, adding that Democrat governors and state legislators have changed rules to the point that "We need a bigger turnout to make sure we overcome any shenanigans we see in these states. Everybody has to get out and vote. When I go to a rally I say talk to your friends and family and people you go to church with. We have got to turn out our vote."
Via Newsmax