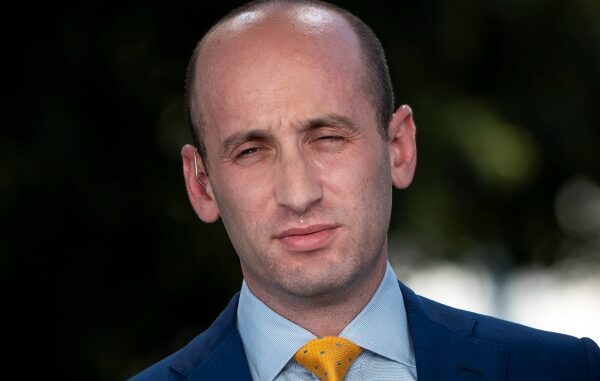 If President Donald Trump wins a second term, he could go further in cracking down on illegal immigration and pursuing more selective policies in terms of legal immigration, according to the president's senior adviser Stephen Miller.
The goal would be "raising and enhancing the standard for entry" to the U.S., Miller, who is also an adviser to Trump's reelection campaign, told NBC News.
The four major immigration-related priorities of a second-term Trump administration, Miller said, would be: limiting asylum grants, punishing and outlawing sanctuary cities, expanding the travel ban with tougher screening for visa applicants, and adding new limits on work visas.
Many of the policies could be enacted through executive action, which does not require legislation in Congress.
In the short term, whether or not the freeze on new green cards and visas put in place due to the unemployment caused by the coronavirus pandemic is lifted would be "entirely contingent" on the government's analysis of the job market.
But in the long term, Miller explained, the Trump administration would work to cut back on the use of guest-worker programs like H-1B visas. It would put in place a "points-based entry system" for visa grants that would only admit those who "can contribute the most to job creation and economic opportunity," which would prevent the "displacement of U.S. workers."
"There's a number of things they have been cautious about because of the legal and political risks in the first term and I think that in a second term you would see Stephen Miller get much freer rein when it comes to his wish list of items," journalist Jean Guerrero, a critic of both Trump and Miller, told The Guardian.
This wish list, The Guardian reports, includes eliminating birthright citizenship, cutting down on refugee admissions, and ending Temporary Protected Status — a program that prevents people from being deported when there is a crisis in their home country, which critics say has been abused.
Democrat presidential nominee Joe Biden, on the other hand, has promised to undo many of Trump's achievements on immigration. The former vice president plans to end construction of the border wall, allow more refugees entry to the U.S., and provide a pathway to citizenship for the over 11 million illegal immigrants currently in the country.
Via Newsmax