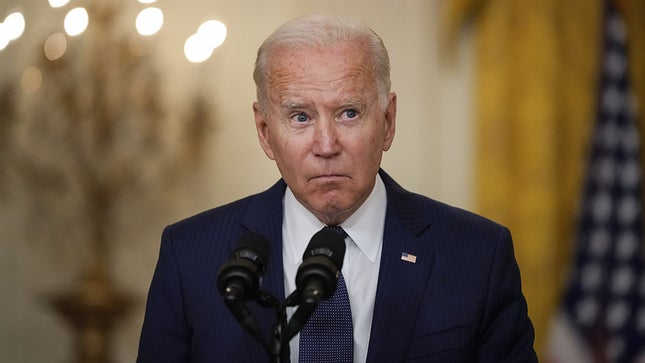 Republicans in Congress want President Biden out of office after 13 U.S. service members and at least 170 others were killed in a terrorist attack during the Afghanistan evacuation.
They're calling for his resignation, impeachment and even for the 25th Amendment to be invoked to end his presidency.
Some of the GOP lawmakers pushing for Biden's ouster are familiar Trump loyalists like Rep. Marjorie Taylor Greene (R-Ga.), who called for impeachment; Rep. Madison Cawthorn (R-N.C.), who urged Biden's Cabinet to remove him from office via the 25th Amendment; and Sen. Josh Hawley (R-Mo.), who demanded Biden resign.
But other Republicans are also calling for action.
Democrat-turned-Republican Rep. Jeff Van Drew (N.J.) introduced a resolution with a dozen colleagues on Friday to censure Biden.
Rep. Tom Rice (S.C.), one of the 10 House Republicans who voted to impeach Trump after Jan. 6, called on Biden to "resign and turn the job over to someone who can handle it." So did Rep. Jackie Walorski (Ind.), the top Republican on the Ethics Committee, who could run for a leadership post next year.
"As the president has said repeatedly, the buck stops with him – and I agree. The buck must stop here. President Biden has demonstrated that he is unfit to serve as commander-in-chief, and, therefore, must resign," Walorski said in a statement.
Of course, Biden isn't going anywhere. And there is zero chance that House Democrats, led by Speaker Nancy Pelosi (D-Calif.), would impeach the head of their party, especially at a time when they are trying to enact trillions of spending in domestic programs to expand the social safety net.
But in calling for impeachment and resignation, Republicans are trying to demonstrate to their base how they would provide a check on the Biden presidency if voters hand them the House and Senate in the 2022 midterm elections.
Indeed, many top Republicans see Biden's botched, chaotic and now deadly handling of the U.S. withdrawal from Afghanistan as a major military and political disaster that will propel the GOP back into power on Capitol Hill.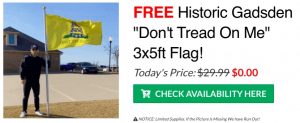 Republicans only need to flip a net of five seats to win back the House; they need to flip just one to take the Senate.
"There's not a member of Congress on either side of the aisle who doesn't think that Republicans will be back in the House majority," Republican Study Committee Chairman Jim Banks (Ind.), an Afghanistan war veteran and leadership ally, told The Hill. "But now the Senate is in play too as voters demand a check on the dangerous and reckless Biden administration."
There are other signs that Republicans view the tough, sometimes over-the-top rhetoric as good politics, especially at a time of ever-growing partisan polarization when there's less incentive for them to be voices of moderation.
Ambitious lawmakers angling for higher office are joining the chorus of GOP voices calling on Biden to resign. That list includes GOP Rep. Lee Zeldin, who is running for governor of New York, as well as Reps. Vicky Hartzler and Billy Long, who are both vying for the GOP nomination for an open Senate seat in Missouri.
Biden "should resign immediately. His news conference should have been four words: 'I resign effective immediately,'" Long told The Hill.
"He made the fatally flawed decision to ignore his military personnel, his intelligence people and the Intelligence Committee in the House when they all told him it would be an unrecoverable, unmitigated disaster to abandon Bagram Air Base before all embassy personnel, Americans that wanted to leave, and our Afghan allies were extracted safely before we pulled our troops out."
However, the two top Republicans on Capitol Hill, Rep. Kevin McCarthy of California and Sen. Mitch McConnell of Kentucky, haven't endorsed such severe measures. They're laying the blame entirely at Biden's feet but have opted for a more restrained message of how Republicans would provide a check on his presidency if they controlled Congress.
McCarthy is pressing Pelosi to bring the chamber back into session for more classified briefings and to vote on legislation that would delay the self-imposed Aug. 31 deadline for withdrawing U.S. troops from Afghanistan until all Americans who want to leave are evacuated.
That bill, authored by Rep. Mike Gallagher (R-Wis.), would prevent any troop reduction in Afghanistan until the president certifies that all U.S. citizens and permanent residents are evacuated. However, it would allow an exception if the Defense Secretary determines that U.S. forces are facing "imminent hostilities."
Biden is insistent upon adhering to the Tuesday deadline — an extension of the original May 1 date the Trump administration negotiated with the Taliban last year — in part because of concerns that the security situation will deteriorate further and put more Americans at risk.
Yet McCarthy, ever-mindful of not wanting to alienate his party's right wing in his ambitions for the Speaker's gavel, did not shut down the GOP calls for Biden's resignation or impeachment.
"There will be a day of reckoning," McCarthy told reporters in the Capitol on Friday.
"Right now in the next five days, everyone's responsibility should only be focused on getting the Americans," McCarthy continued, referring to Tuesday's deadline. "When that day passes, you can take up anything to hold accountable for the actions that have been taken, the lies that have been given, the mis-decisions that have put Americans in harm's way, and a decision to leave Americans behind."
By contrast, McConnell promptly dismissed Greene's push for impeaching Biden.
"No," McConnell told a Kentucky TV station when asked if he supported Greene's calls for impeachment. "I don't routinely react to those kinds of comments by members of the House."
While many Democrats have been critical of Biden's handling of the evacuations from Afghanistan, they're largely still standing by his decision to withdraw U.S. troops from the country after 20 years of war.
A spokesman for Pelosi dismissed McCarthy's call for bringing the House back from recess as counterproductive, arguing the proposal to prevent the further withdrawal of U.S. troops would "tie the Commander in Chief's hands in the middle of the most dangerous days of the operation."
Even so, some Democrats are trying to distance themselves from the chaotic evacuation effort. Rep. Susan Wild (D-Pa.), one of the party's most vulnerable members heading into the 2022 midterms, said after the Kabul attack that she would work to "secure answers from the Biden Administration about what went wrong."
"It is clear to me that it was long past time to end the U.S. military presence in Afghanistan, and that we could not continue to put American servicemembers in danger for an unwinnable war. At the same time, it appears that the evacuation process has been egregiously mishandled," Wild said in a statement.
But Democrats remain wholly dismissive of calls from the right to oust Biden.
Rep. Eric Swalwell (D-Calif.), who served as one of the House prosecutors during Trump's impeachment trial after the Jan. 6 insurrection, had a terse response to a tweet from Hawley calling for Biden's resignation.
"You raised your fist to signal approval to violent insurrectionists. Sit down," Swalwell wrote.
Via The Hill