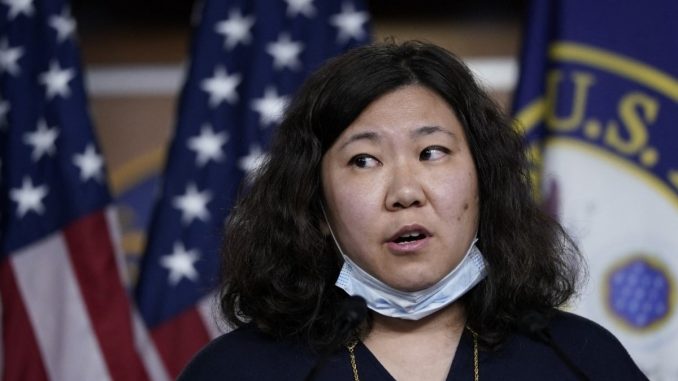 Rep. Grace Meng (D-N.Y.) took aim at former President Trump in a recent interview for his use of terms like "Chinese virus" and "Kung flu" when referring to the coronavirus, saying his charged rhetoric helped contribute to a spike in anti-Asian attacks seen in the nation this past year.
"When I first heard the former president use words like 'kung flu' and 'Chinese virus,' I was really horrified. And every time he said it, I thought, okay, this will be the last time. He couldn't possibly continue to use it," Meng said during an appearance on Bill Clinton's "Why Am I Telling You This?" podcast on Thursday.
"And even the WHO, the World Health Organization, even his own secretary of health suggested that we don't use words like that, but he continued," she said, "and so, while racially motivated harassment of Asian Americans is a longstanding issue and certainly didn't start last year. But since COVID-19 began, the incidents have been nonstop."
"And when you have a leader in this country who has a tremendous platform, use words and fuel false facts and misinformation about the virus and it's perpetuated by the leaders, the top leaders of the Republican party in the White House and in the Congress, what happens is people, Asian Americans are getting shoved, assaulted, spat on," Meng said.
Stop AAPI Hate, a reporting center that tracks such incidents against Asian Americans and Pacific Islanders, said in a report released earlier this week that it has received nearly 3,800 first-hand accounts of anti-Asian hate since March 2020, around the time the pandemic began to take hold in the United States.
In New York City alone, Clinton noted during the podcast, anti-hate crimes also skyrocketed by more than 2020 by more than eight times compared to the previous year.
"Just two days ago in a park right near my house, a mom was out with her baby and a man came up to her, spat at her direction three times in front of her baby and said, 'Chinese virus go home,'" said Meng, who represents New York's sixth congressional district, which encompasses Queens.
"And this happened five, 10 minutes from my house. So as a parent, as a mom, it just breaks my heart to have had to talk to my kids about this. I got to middle school kids and it scares me. It makes me angry and it just stems from false information and cowardly acts," Meng, New York state's first and only Asian American congress member, continued.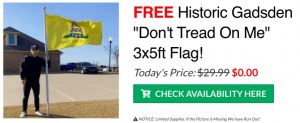 A growing number of lawmakers have raised alarm over the rise of anti-Asian attacks seen in the nation amid the ongoing pandemic less than two days after a shooting spree in Atlanta left eight people did, including six Asian women.
While local police have said it's too early to determine whether the attacks, which targeted spas in the city, were a hate crime, the shootings have reignited a nationwide conversation around the surge of anti-Asian crimes in the country.
On Wednesday morning, Rep. Judy Chu (D-Calif.), who heads the Congressional Asian Pacific American Caucus, also took aim at Trump during a press conference for stoking what she called "the flames of xenophobia against AAPIs [Asian Americans and Pacific Islanders] with his rhetoric."
"The CDC [Centers for Disease Control and Prevention] and the World Health Organization said that we should all use the official term, COVID-19, in order to make sure that this disease is not associated with a particular geographical location or ethnicity due to the stigma it causes. And President Trump refused to acknowledge that," Chu said.
"Instead, [he] used these terms — China virus, Wuhan virus and even kung flu — and as a result the anti-Asian hate crimes and incidents increased exponentially," she continued.
Meng, who is the daughter of immigrants and was raised in Queens, said it's been a "very heartbreaking year for the Asian American community," a community she said "who really grew up or came to this country under the notion that if you just blend in and fit in and stay invisible, be quiet, and do your job, you'll make it and you'll be seen as American enough."
"And right now we're going through a sort of cultural transformation, where we're saying to people, you know, you have to get out of your comfort zone, you have to talk about what happened to you. Otherwise, it could happen to people after you in the future," she said.
"You have to say it out loud and report it to protect other people. And so that's why we're seeing so many incidents, over 3,000 reported and who knows how many haven't been reported," she added.
Via The Hill