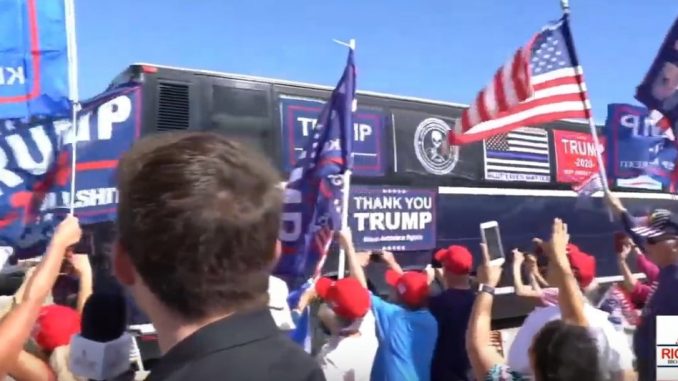 Trump supporters are holding a huge President Day celebration in West Palm Beach, Florida today for President Trump. 
A huge crowd of supporters of President Trump showed up today in West Palm Beach, Florida to celebrate President's Day.
This was nothing but a peaceful movement.
Right Side Broadcasting was there live as well:
There are no celebrations for Joe Biden today.  He and his gang stole the 2020 election.  Nobody follows Joe Biden but the media wants the world to believe Biden's the most popular President in US history.  That's a lie.