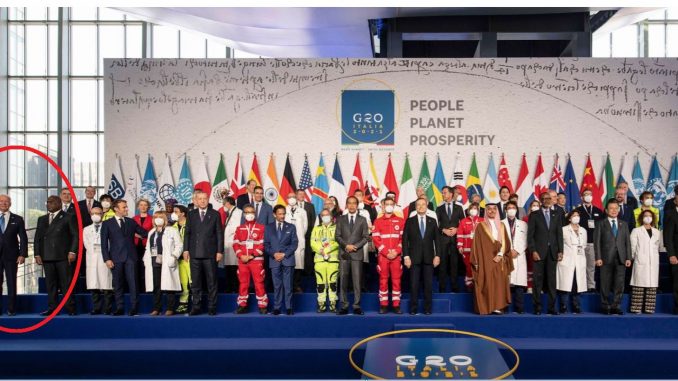 The G20 Rome Summit kicked off today in Italy.
The leaders of the top 20 economies met at the Rome Convention Centre 'La Nuvola', in the city's EUR district. The Media Centre is located in the congress arena ('Palazzo dei Congressi'), in the same district.
The leaders paused for a photo at the Summit earlier today.
Joe Biden looks lost and alone on the side of the stage. He's almost out of the photo.
His handlers failed on this one. They need to keep up.
Joe Biden's mental state is the elephant in the room. Not one of these clowns will say anything about it.
What a clown show.
Joe can be seen talking to a leader from Africa who is not listening to him.
The leader of the free world is pushed to the sideline.
Here's the video.
Australian media says Joe Biden "needs a retirement home and a warm bowl of soup".