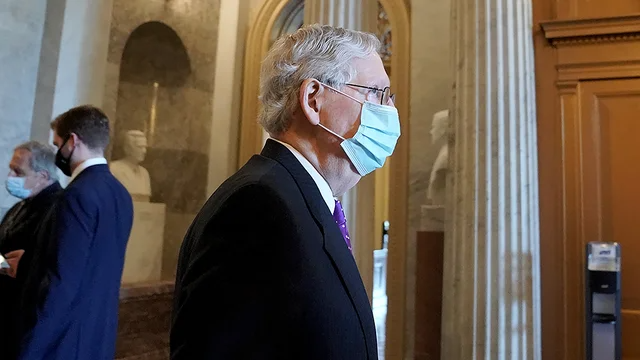 Senate Minority Leader Mitch McConnell (R-Ky.) said on Monday that he expected no Republicans would support President Biden's sweeping infrastructure package, indicating GOP lawmakers are open to a roughly $600 billion bill.
"I think it's worth talking about but I don't think there will be any Republican support — none, zero — for the $4.1 trillion grab bag which has infrastructure in it but a whole lot of other stuff," McConnell said in a press conference in Kentucky.
Biden has proposed a sweeping roughly $4 trillion infrastructure package broken up into two pieces: A $2.3 trillion jobs package and a $1.8 trillion families package. While the package includes money for roads, bridges and broadband, it also expands into manufacturing, in-home care, housing, clean energy, public schools and manufacturing.
Democrats are likely to have to go it alone under reconciliation — which allows them to bypass the 60-vote filibuster — to pass most, if not all, of Biden's package.
A group of Senate Republicans, led by Sen. Shelley Moore Capito (R-W.Va.), have proposed a $568 billion package. Biden and Capito talked late last week, both expressing an interest to keep negotiating and potentially setting up another White House meeting.
McConnell signaled Republicans were willing to go slightly higher, but still significantly smaller than the plan being envisioned by Democrats.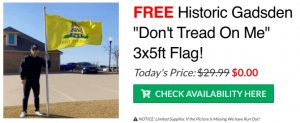 "We're open to doing a roughly $600 billion package which deals with what all of us agree is infrastructure," McConnell said. "If it's going to be about infrastructure, let's make it about infrastructure."
Aside from the gulf between the two parties on spending, there are also deep divisions over how to pay for any plan.
Biden's proposing paying for his plan through a combination of higher taxes for wealthy individuals, corporations and on capital gains.
But McConnell warned on Monday that it was a non-starter, saying that Republicans "are not going to revisit the 2017 tax bill," which the Senate GOP leader called the "most significant domestic accomplishment" from the Trump-era other than judicial nominations. Republicans, as part of the 2017 bill, lowered the corporate tax rate to 21 percent.
"We're not willing to pay for it by undoing the 2017 bill," McConnell said.
Via The Hill