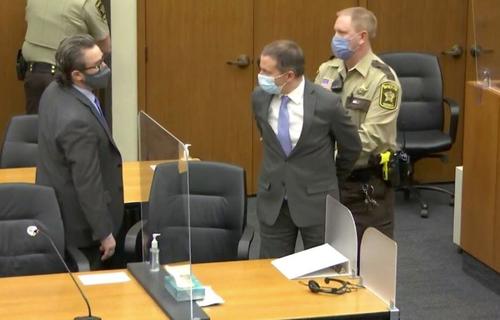 In what will likely come as no surprise to many – especially given the judge's own remarks during closing arguments – Derek Chauvin's lawyer filed a motion on Tuesday in Hennepin County, Minnesota, for a new trial on multiple grounds including jury misconduct and in the "interest of justice."
Eric Nelson, Mr. Chauvin's attorney, requested a hearing to impeach the verdict on the grounds that:
"…the jury committed misconduct, felt threatened or intimidated, felt race based pressure during the proceedings, and/or failed to adhere to instructions during deliberations, in violation of Mr. Chauvin's constitutional rights to due process and a fair trial."
"The Court abused its discretion when it denied Defendant's motion for a new trial on the grounds that publicity during the proceedings threaten[ed] the fairness of the trial," the filing said.
"The State committed pervasive, prejudicial prosecutorial misconduct, which deprived Mr. Chauvin of his constitutional rights to due process and a fair trial, including but not limited to: disparaging the Defense; improper vouching; and failing to adequately prepare its witnesses," the motion concluded.
The decision to seek a new trial comes after the trial judge warned, after millionaire south-central LA congresswoman Maxine Waters incited violence and questioned the US judicial system, that "Congresswoman Waters may have given you something on appeal that may result in this whole trial being overturned."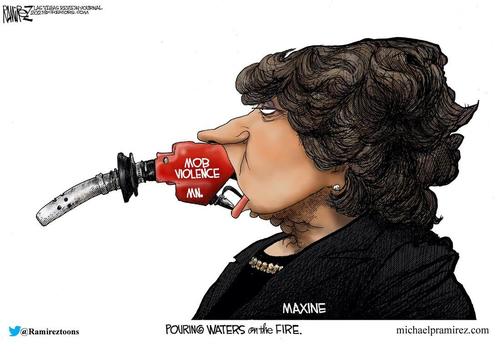 The judge continued with a scorching message for Rep. Waters and other elected officials who have engaged in what he slams as "abhorrent" behavior disrespecting the rule of law and giving their opinion in a way that is inconsistent with their oath to the Constitution: (emphasis ours)
I'm aware of the media reports. I'm aware that Congresswoman Waters was talking specifically about this trial and about the unacceptability of anything less than a murder conviction and talking about being confrontational, but can you submit the press articles about that.

This goes back to what I've been saying from the beginning. I wish elected officials would stop talking about this case, especially in a manner that is disrespectful to the rule of law and to the judicial branch and our function.

I think if they want to give their opinions, they should do so in a respectful and in a manner that is consistent with their oath to the Constitution, to respect the co-equal branch of government.

Their failure to do so I think is abhorrent, but I don't think it's prejudiced us with additional material that would prejudice this jury. They have been told not to watch the news. I trust they are following those instructions and that there is not in any way a prejudice to the defendant beyond the articles that were talking specifically about the facts of this case.
Ultimately saying he trusted jurors to follow his instructions to them, the judge denied the defense's motion for mistrial, adding "a congresswoman's opinion really doesn't matter a whole lot."
Chauvin trial Judge Peter Cahill responds to defense request for a mistrial over comments by Rep. Maxine Waters (D-CA):

"I'll give you that Congresswoman Waters may have given you something on appeal that may result in this whole trial being overturned." pic.twitter.com/jPp7zl0iGd

— The Recount (@therecount) April 19, 2021
However, the conviction was then undermined further this week after the previously anonymous Juror #52 went public with interviews to discuss his experience on the jury and support the movement to curtail police abuse. Brandon Mitchell, a 31-year-old high school basketball coach who has identified himself, told news outlets in Minneapolis that on Aug. 28 last year, he attended a march in Washington where Floyd's siblings were present.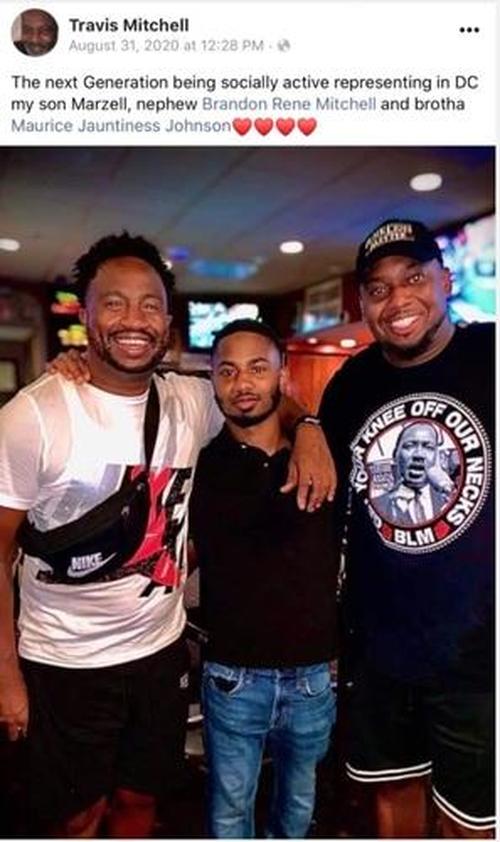 A photograph from the event showed Mitchell wearing a black T-shirt with a picture of Martin Luther King Jr. emblazoned with the words "Get your knee off our necks," and "BLM," which stands for Black Lives Matter, as well as a baseball cap that says "Black Lives Matter."
There is, of course, nothing wrong with the photo and it reflected the pride of his uncle when they went to march in Washington to commemorate MLK's famous 1963 "I have a dream" speech. The march emphasized the campaign against police abuse and obviously many protested the killing of Floyd. Mitchell insists that he did not go to protest the Floyd killing.
But, as Jonathan Turley explains, the issue is really how Mitchell answered the voir dire questions.  For example, Mitchell answers in the negative to two questions:
"Did you, or someone close to you, participate in any of the demonstrations or marches against police brutality that took place in Minneapolis after George Floyd's death?" one question read, according to the newspaper.

"Other than what you have already described above, have you, or anyone close to you, participated in protests about police use of force or police brutality?"
On March 15, Mitchell was also asked by the judge on March 15  if he was aware of the Chauvin case and George Floyd. He responded by saying that he'd heard "some basic info about trial dates, etc from the news", but not the sort of information "that would keep him from serving as an impartial juror."
The controversy is strikingly similar to discoveries made about Juror 1261 in the trial of Trump associate Roger Stone.
It is still not clear the extent of any bias in the case of Mitchell. Some reports indicate that he may have done podcasts on police brutality and the George Floyd case.  That would be particularly serious, though we saw in the Stone trial the lengths that courts will go to avoid the obvious.
The defense will have the same uphill battle in the Chauvin appeal and the question is whether there is anything in addition to to photo. It will also have to be prepared to answer, as in the Stone case, why it did not perform a full Internet search on prospective jurors.
Via Zero Hedge