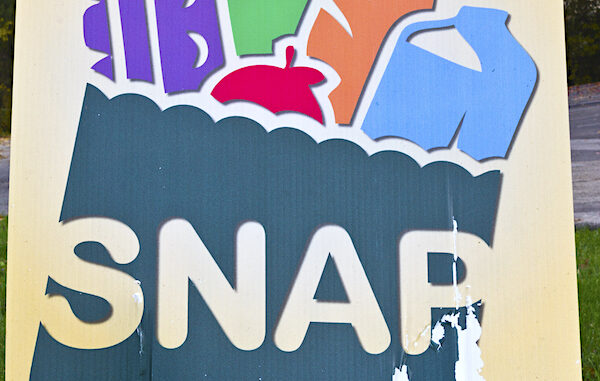 A federal judge issued an injunction Friday night against a Trump administration plan to impose stricter work requirements for people on the food stamps program.
U.S. District Court Judge Beryl Howell called the rule change capricious, arbitrary and likely unlawful, according to NPR.
"Especially now, as a global pandemic poses widespread health risks, guaranteeing that government officials at both the federal and state levels have flexibility to address the nutritional needs of residents and ensure their well-being through programs like SNAP, is essential," she wrote in her court decision, per the report.
The Supplemental Nutrition Assistance Program (SNAP) change was to take effect April 1.
The Department of Agriculture announced a rule change in December that would have required able-bodied adults without children to work at least 20 hours a week in order to qualify for SNAP benefits past three months. Also, the change would have limited states' ability to waive those requirements depending on economic conditions. The injunction preserves that flexibility, according to the report.
"This is a major victory for our country's most vulnerable residents who rely on SNAP to eat," D.C. Attorney General Karl A. Racine said in a statement. "The Trump administration's rule would have forced hundreds of thousands of people who could not find work, including 13,000 District residents, to go hungry. That could have been catastrophic in the midst of our current public health emergency."
New York Attorney General Letitia James, a frequent Trump administration combatant, added in a statement, per NPR:
"At a time of national crisis, this decision is a win for common sense and basic human decency. As we find ourselves in the midst of a pandemic, the effects of this rule would be more destructive than ever."
Via Newsmax