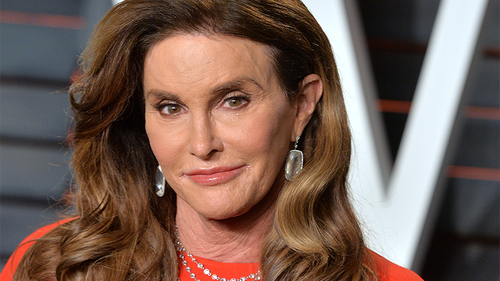 Former Olympian and Reality TV star Caitlyn Jenner has just announced plans to run for California governor as Democratic Gov. Gavin Newsom faces a recall election amid widespread public resentment over his handling of the COVID-19 pandemic, which has hammered the Golden State despite Newsom's restrictive, economy-killing measures.
In a statement shared on her twitter account, Jenner promised to fight for small business owners, lamenting that businesses across the state have been "devastated because of the over-restrictie lockdown. An entire generation of children have lost a year of education and have been prevented from going back to school, participating in activities or socializing with their friends."
She also noted in her statement that she has been a resident of the state for nearly 50 years: "I came here because I knew that anyone, regardless of their background or station in life, could turn their dreams into reality. But for the past decade, we have seen the glimmer of the Golden State reduced by one-party rule that places politics over progress and special interests over people. Sacramento needs an honest leader with a clear vision."
I'm in! California is worth fighting for. Visit https://t.co/a1SfOAMZQ3 to follow or donate today. #RecallNewsom pic.twitter.com/9yCck3KK4D

— Caitlyn Jenner (@Caitlyn_Jenner) April 23, 2021
In a sign that she's serious about the campaign, her tweet included a link to a campaign website, which appears pretty barebones, aside from a pair of buttons beckoning visitors to "shop" or "donate". Under the shop tab, Jenner is apparently hawking "featured products" like "Caitlyn for California" wine glasses and ugs.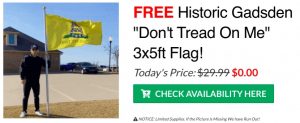 Jenner has been outspoken in the past about her support for the Republican Party, even backing President Trump during his first presidential campaign, though she later expressed dissatisfaction with some of Trump's policies that she said were "anti-trans".
Her support of Trump earned her the enmity of many otherwise "tolerant" leftists, who jumped at the chance to sneer at her campaign announcement.
Your an embarrassment to the Trans community drop out

— 𝕋𝕙𝕖𝕋𝕣𝕒𝕟𝕤ℂ𝕠𝕞𝕞𝕚𝕖☭ 🏳️‍⚧️👊🏽👊🏾👊🏿 (@NoahBuch2019) April 23, 2021
Jenner didn't specify whether she's intending to run as a Republican, though Newsom has the support of much of the state's Democratic establishment.
Via Zero Hedge