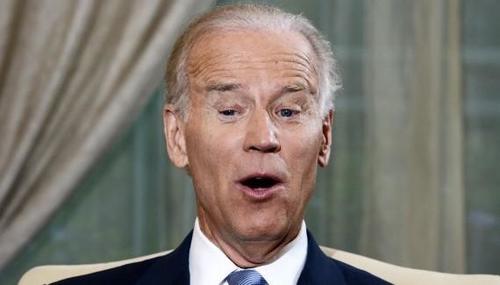 President-elect Joe Biden will 'immediately' send a legislative package to Congress which would provide a pathway to citizenship for some 11 million illegal immigrants, according to the Los Angeles Times, according to "immigrants rights activists in communication with the Biden-Harris transition team."
The bill would also provide a shorter pathway to citizenship for hundreds of thousands of people living in the United States under a temporary protected status and/or who qualify under the Deferred Action for Childhood Arrivals (DACA) program who were brought into the US as children.
And in what the Times calls a "significant departure from many previous immigration bills under both Democratic and Republican administrations," the Biden plan would contain zero provisions for stepped-up immigration enforcement and security measures, according to Marielena Hincapié, executive director of the National Immigration Law Center Immigrant Justice Fund, who was informed of the details by Biden staffers.
Both Biden and Vice President-elect Kamala Harris have said their legislative proposal would include a pathway to citizenship for millions of immigrants in the U.S. without legal status, and The Times has confirmed the bold opening salvo that the new administration plans in its first days doesn't include the "security first" political concessions of past efforts.

Hincapié, who was co-chair of the Biden-Sanders Unity Task Force on Immigration — part of Biden's outreach to his top primary rival, Vermont Sen. Bernie Sanders, and his progressive base — said that Biden's decision to not prioritize additional enforcement measures was probably a result of lessons learned from the Obama administration's failed attempt to appease Republicans by backing tighter immigration enforcement in hopes of gaining their support for immigration relief. –Los Angeles Times
"On Inauguration Day, President-elect Biden will sign roughly a dozen actions to combat the four crises, restore humanity to our immigration system, and make government function for the people," reads a Saturday memo by incoming Biden chief of staff, Ron Klain, who said the incoming president's agenda included "the immigration bill he will send to Congress on his first day in office."
If Republicans don't stop this in the Senate, it's GG for the GOP https://t.co/LEE5OkqqpD

— Jack Posobiec ?? (@JackPosobiec) January 16, 2021
Under BIden's plan – the most sweeping and comprehensive since President Regan's 1986 Immigration Reform and Control Act granting some 3 million people legal status (after which California flipped blue), immigrants would be eligible for legal permanent residence after five years, and US citizenship after three more years.
Several immigration activists who spoke with The Times praised the reported scope and scale of the bill and expressed surprise at its ambition. A number of legislators and analysts had predicted that the new administration, at least in its first months in power, would be likely to pursue immigration measures that would stir the least controversy and could be achieved by executive actions rather than legislation. -LA Times
Will it pass?
Given the sweeping changes, Democrats are likely to face serious pushback despite holding slim majorities in both chambers of Congress – and the bill will likely face months of political debate as conservative members and immigration hard-liners push back.
Meanwhile, Texas Democratic Rep. Juaquin Castro said in a Friday call with reporters that he's formulating a bill which would offer illegals immediate protection from deportation and a fast-tracked path to citizenship for essential workers who are undocumented.
"It's time for essential workers to no longer be treated as disposable, but to be celebrated and welcomed as American citizens," said Castro, adding "If your labor feeds, builds and cares for our nation, you have earned the right to stay here with full legal protection, free from fear of deportation."
And look at this – just in time:
A Honduran migrant caravan is heading to the United States.

Arriving just in time for Joe Biden's inauguration.

This is the future Democrats' voted for.

— Charlie Kirk (@charliekirk11) January 15, 2021
Via Zero Hedge