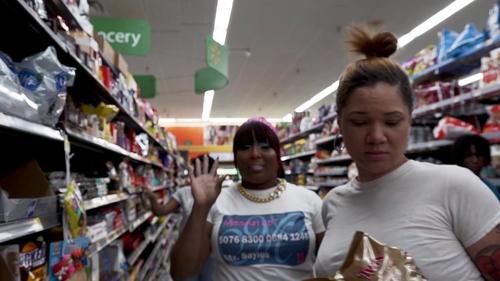 The Biden administration is planning to use an obscure US Department of Agriculture instrument to lay the groundwork for a long-term increase in food aid for tens of millions of Americans.
The instrument, known as the 'market basket,' is a shopping list used to determine food stamp benefits, and which can be adjusted without risking an impasse in Congress from Republican lawmakers, according to Bloomberg.
A review of the so-called Thrifty Food Plan, ordered by Biden two days after he took office, could trigger an automatic increase in benefits as soon as Oct. 1, a day after expiration of a temporary 15% boost in food stamp payments that Biden included in his $1.9 trillion Covid-relief package.

James Ziliak, director of the Center for Poverty Research at the University of Kentucky, said the re-evaluation "could result in an upward adjustment of 20% or more in the benefits." That would amount to roughly a $136-a-month increase in the maximum benefit for a family of four, which was $680 before the temporary pandemic-related increase. -Bloomberg
"This is really meaningful," according to Harvard professor Jason Furman, who was chairman of former President Obama's Council of Economic Advisers. "It's one of the bigger things government can do for poverty without Congress."
According to Furman, the Obama administration didn't adjust the market basket because Republicans then controlled both houses of Congress.
"We made a pragmatic decision that it not only could be overridden by a Republican Congress, but they could put something worse in its place. So we decided not to poke the bear," he said.
The decision follows a years-long campaign by anti-hunger advocates, after the basket hasn't been adjusted for six decades aside from inflation. According to the report, "The move is emblematic of a broad commitment to anti-poverty programs across the Biden administration … In April, the Agriculture Department extended a universal free school lunch program tied to pandemic relief through the entire 2021-22 school year."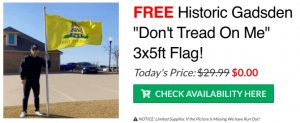 President Biden has been telegraphing the move for months – frequently reading his speechwriters' descriptions of cars lined up for miles outside food banks for boxes of groceries. Most recently Biden invoked the imagery last week during his first address to Congress.
"I didn't ever think I'd see that in America," he said.
Advocates argue that the $22-a-day food budget USDA currently sets for a family of four is woefully inadequate and relies on outdated, unrealistic assumptions. The market basket assumes a family eats more than five pounds of beans a week, for example. And outside studies have found that the food plan requires spending about two hours a day preparing meals, largely from scratch, at a time the average American family spends just a half hour on daily food preparation.

SNAP benefits are calculated on a sliding scale based on income and the number and age of people in a household. Recipients are expected to spend 30% of their net income on food, with food stamps making up the deficit from the USDA food budget. Benefits can only be used to purchase groceries. -Bloomberg
According to a 2011 study, over 25% of SNAP recipients exhaust their monthly benefit within one week of issuance, while over half exhaust it by the second week.
We can't imagine why.
While historical reviews of the market basket – the most recent being in 2006 – aimed to keep costs constant, this time the USDA won't require it to be cost-neutral according to official Stacy Dean, who's leading the review on behalf of Agriculture Secretary Tom VIlsack.
"A core goal of the secretary is to assure nutrition security, not just food security," said Dean. "We want to make sure the benefits we are providing really and truly can support a nutritious and healthy diet."
And according to March comments from Vilsack, "It's fair to say that the SNAP benefit is in many cases not adequate enough to provide the help and assistance that is needed," adding "I suspect that we're going to find that the foundation of that program doesn't meet the activities of normal American families today, and that may result in some adjustment in terms of the benefit."
Via Zero Hedge