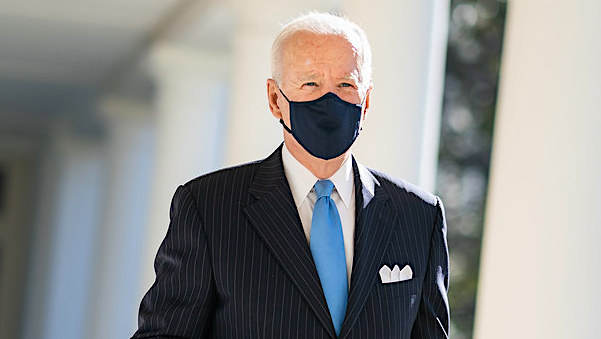 President Biden sought to send the message this week that the nation is in a new phase of the pandemic when he strode away from a podium outside the White House without a mask after announcing guidance that the vaccinated no longer need face coverings when outdoors.
But days later, Biden was spotted with a mask while walking outside to Marine One with first lady Jill Biden, even though both have been vaccinated and no others were around.
The president again donned a mask at a Georgia drive-in rally while his wife spoke a few feet away, despite nobody else being on stage.
Biden has strived to set an example for Americans by wearing a mask in public frequently during his first months in office, pleading with the public that it was a key tool to end the pandemic. But health experts say the country is reaching a tipping point where Biden now must alter his behavior to reflect how vaccines can lead to a return to normal.
"I actually think it would do so much good for the president to be modeling at this point the really critical times when people should be wearing a mask, and letting people know here is the benefit of the vaccine: You don't need to be wearing a mask during these other times," said Leana Wen, an emergency physician and former health commissioner for the city of Baltimore.
The Centers for Disease Control and Prevention (CDC) on Tuesday announced updated guidance for individuals who have been vaccinated against COVID-19. The agency advised that those who are vaccinated may safely be outside without a mask unless in a large gathering, and that it was safe to be maskless indoors with others who have been vaccinated.
Health experts and state and federal officials viewed the new guidance as a key step to showing the public there are benefits to getting vaccinated as some Americans weigh whether it is worth it to get the shot.
Biden made a point to walk away from the podium without a mask after outlining the new guidance, and White House press secretary Jen Psaki said the president and senior staff would abide by the CDC recommendations that no longer required masks outdoors for vaccinated individuals.
But the president has been slow to put the updated recommendations into practice, as reflected by his trip to Georgia.
Biden also wore a mask into and out of the House chamber for his speech to a joint session of Congress, despite most of those in attendance being distanced and vaccinated.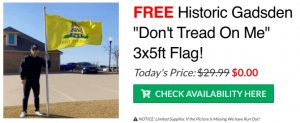 Psaki alluded to the idea that the entire nation is adjusting to the new rules this week.
"It will take some time to adjust and adapt for all of us," she said this week. "And I know when I take my kids to the playground this weekend, I'll be happy not to be wearing a mask."
The White House also pointed to Biden's interview this week with NBC's Craig Melvin. The president indicated he would not significantly change his behavior in that interview, despite the new guidance.
"So it's like, look, you and I took our masks off when I came in because look at the distance we are," Biden told Melvin on Thursday. "But if we were in fact sitting there talking to one another close, I'd have my mask on and I'd make you to have a mask, even though we've both been vaccinated. And so it's a small precaution to take that has a profound impact. It's a patriotic responsibility for God's sake."
Biden's comments reflect the cautious approach he and his aides have taken to the virus.
That's in stark contrast to former President Trump, who rarely wore a mask and eventually contracted COVID-19, spending days in the hospital.
A number of other cases of COVID-19 were also contracted by people who worked at or visited the Trump White House.
Biden, in contrasts to Trump, regularly has appeared on television wearing a mask and has repeatedly urged states to use mask mandates while calling on Americans to wear masks for the greater good.
Yet as more and more people get vaccinated, the fight against the pandemic is entering a new stage where public health experts say it will be critical to convince skeptical Americans to get vaccinated.
The rate at which people have been getting vaccinated as already dropped off.
"I think that the CDC and the White House are under enormous political pressure to show the population that getting vaccinated does have its benefits, and being able to have a walk outside or visiting friends outside without wearing a mask is one of those key benefits," said Lawrence Gostin, a professor of global health at Georgetown University.
Gostin said requiring masks outdoors if you're fully vaccinated is "too cautious" given the small risk of contracting the virus. But he acknowledged that the CDC has to moderate its guidance to consider the entire population, not just certain individuals.
One former Trump administration official who worked on the pandemic response said Biden risked further politicizing mask use by wearing one even when the CDC said it was unnecessary.
Wen suggested Biden could hold small staff meetings on camera with other vaccinated individuals where they don't wear masks to show that it's safe. The public needs to be given hope and a reason to believe life will change once an individual is vaccinated, she said, and loosening up on mask use is one way to do that.
"There's also an element of American culture that I'm sure the politicization has not helped, which is that masks have become the symbol of the pandemic," Wen said. "And the American people are not defining normal as going back to school and church. When people ask 'when are we getting back to normal', they mean when can we take off our masks."
Via The Hill