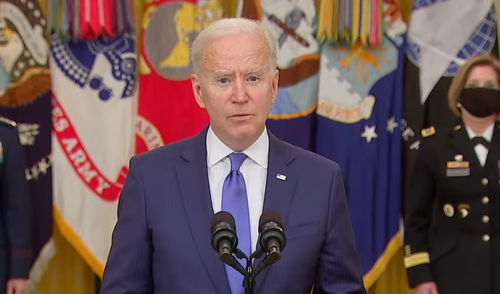 Amid mounting questions from the press, including a 'WTF' Monday Op-Ed from Bloomberg's Jonathan Bernstein, the Biden administration has finally booked the President's very first press conference on March 25, according to a Tuesday announcement by White House Press Secretary Jen Psaki.
Each of Biden's 15 most recent predecessors held a full news conference within their first 33 days in office, while Biden will have been in office for 64 days when select members of the press will ask carefully tailored questions, for which the president will provide carefully tailored replies (We don't imagine they'll let Fox News' Peter Doocy sit down with the President for what would undoubtedly border on elder abuse).
The number of reporters who will be allowed to attend the event is unclear, as is whether Biden will call from a prepared list of journalists.

Former President Donald Trump frequently hosted lengthy and combative press conferences with journalists. Biden, by contrast, takes few questions from reporters at events.

…

Biden, 78, is infamous for verbal gaffes that sometimes distract from his political agenda. For example, Psaki was last week left cleaning up Biden's recent unscripted remark to an Indian-American scientist that immigrants from India are "taking over the country." –NY Post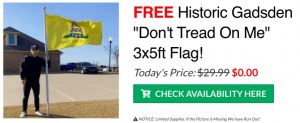 Meanwhile, we can only wonder when Biden will address a joint session of Congress. Former President Donald Trump, on the other hand, will appear on "Fox News Primetime" Tuesday at 7 p.m. ET to sit down with host Maria Bartiromo.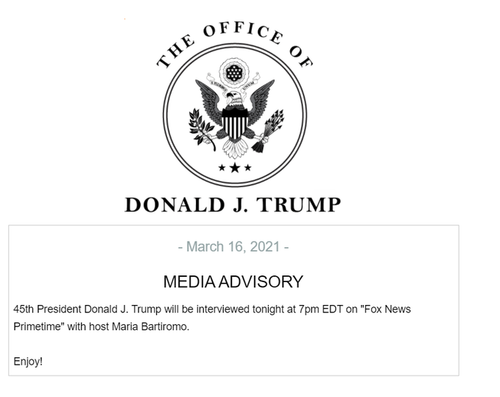 Hours before Psaki announced the presser, former White House spox Kayleigh McEnany tweeted: "The lack of transparency from President Biden is unacceptable. Unlike his predecessors, he hasn't scheduled a joint address to Congress or a press conference. Why?"
The lack of transparency from President Biden is unacceptable. Unlike his predecessors, he hasn't scheduled a joint address to Congress or a press conference. Why?

Joining @FoxNews w/ @tracegallagher on @TheStoryFNC at 3 PM ET!

— Kayleigh McEnany (@kayleighmcenany) March 16, 2021
People are skeptical…
Booked in advance, giving them time to plant the questions and giving Old Corn Pop The Fortified time to rehearse the answers. America, behold the puppet. pic.twitter.com/9VwgGnbR8m

— Collective Stock (@collectivestock) March 16, 2021
#PuppetPresident will be fed set questions from stooge #MSM…literally no one is fooled or cares. This is the biggest fraud I have ever seen with enablers like I have never seen. https://t.co/oBOugTRAKY

— Ed ☯️ The Obsolete Man (@DowdEdward) March 16, 2021
Biden has been a politician longer than I've been alive and he needs 9 days to prepare for a press conference? https://t.co/aM7fFvTH3R

— Ana Rosa Quintana (@ana_r_quintana) March 16, 2021
Via Zero Hedge