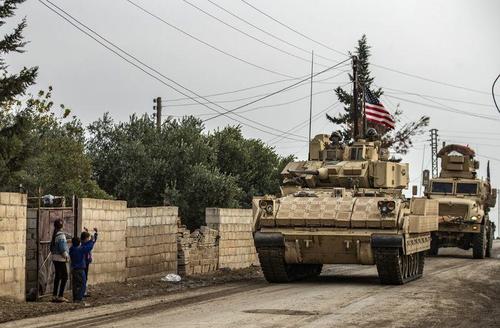 Two separate reports from Middle East news sources at the end of this week strongly suggest that both Russia and the United States are building up their forces in war-torn Syria within the opening days of the Joe Biden administration.
First, Syrian state media is alleging a major US build-up and reinforcements sent to "illegitimate bases in Hasakah countryside". The report in Syria's SANA details:
"…that a convoy consisted of 40 trucks loaded with weapons and logistical materials, affiliated to the so-called international coalition have entered in Hasaka countryside via al-Walid illegitimate border crossing with north of Iraq, to reinforce illegitimate bases in the area."
Damascus said further that tons of US heavy equipment was observed going toward building up US positions at Conoco oil and gas field: "Over the past few days, helicopters affiliated to the so-called international coalition have transported logistical equipment and heavy military vehicles to Conoco oil field in northeastern Deir Ezzor countryside, after turning it into military base to reinforce its presence and loot the Syrian resources," SANA wrote further.
This comes at a moment Biden's Syria policy and direction is still largely a big unknown – though it remains that his cabinet looks to include foreign policy hawks – particularly many of the same officials responsible for Obama's both overt and covert interventions in Libya and Syria upon the start of the so-called 'Arab Spring'.
For now President Biden is likely simply to continue Trump's policy of keeping a contingent of American special forces troops stealing occupying Syria's oil and gas fields.
Meanwhile a separate story on the same day as the reported US convoy reinforcements says Russia too is busy building up its forces in an area near where Americans and Turkish patrols are occupying northeast Syria.
A Syrian child searching for food in a waste dump, and seen behind him the Syrian oil wells that are under the USA occupation.

USA is bringing misery to all of Syria. pic.twitter.com/YVAkCYatAl

— Lebanese News and Updates (@LebanonaME) January 20, 2021
According to Beirut-based Al Masdar News:
The Russian Armed Forces sent more reinforcements and heavy military equipment to the Al-Qamishli Airport this week, as they strengthen their presence east of the Euphrates River.

According to the latest reports from the Al-Hasakah Governorate, the Russian Armed Forces deployed more troops to the frontlines with the Turkish military and their allied militants near the key town of Tal Tamr.
This is based on Russian military sources featuring footage of a Russian IL-76 cargo landing a Qamishli Airport which is the "second time in ten days that they have brought in more reinforcements and military equipment."
Russian military cargo plan landing in northern Syria on Thursday:
Russia has also lately sent more ships to patrol off Syria's Mediterranean coast, out of the naval base at Tartus.
Likely this latest rush to ensure greater Russian 'readiness' is based on the "unknowns" represented by the presidential transition in Washington. However, there's little doubt Biden will keep up the severe sanctions which are currently crushing what's left of the Syrian economy, with civilians bearing the brunt of suffering.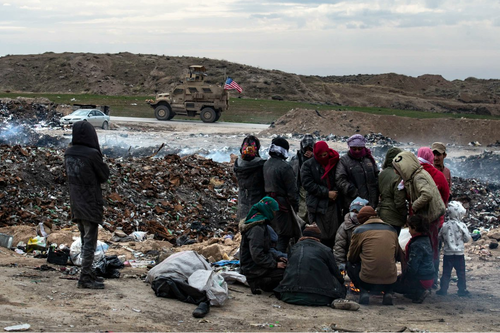 Israel also appears to be ramping up its airstrikes inside Syria, claiming to be targeting Iranian positions amid concerns Biden will be "soft" on the Islamic Republic and so-called Iranian influence in Syria and Lebanon.
Via Zero Hedge