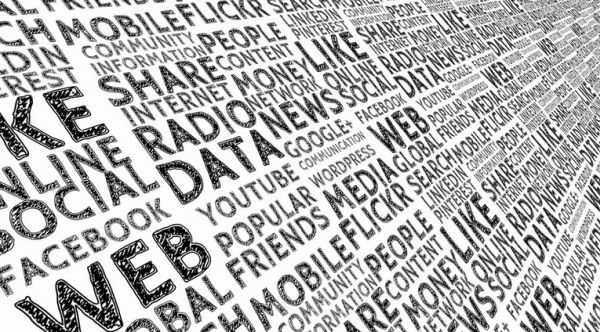 One day after disclosing that the Biden administration has been "flagging problematic posts" for Facebook to remove, White House press secretary Jen Psaki said that anyone banned on one social media platform should be banned on all of them.
Platforms such as Facebook, she said at the daily briefing, should "measure and publicly share the impact of misinformation on their platform" and "create robust enforcement strategies."
"You shouldn't be banned from one platform and not others for providing misinformation," she said.
See Psaki's remarks:
Psaki says if you're banned on one social media platform you should be banned on every social media platform. pic.twitter.com/NinW97xU2z

— The First (@TheFirstonTV) July 16, 2021
On Thursday, Psaki disclosed that the Biden administration is flagging Facebook posts that the administration deems to be "misinformation" about the COVID-19 pandemic.
She defended that policy on Friday when Fox News White House correspondent Peter Doocy challenged her, pointing out Facebook at one time censored the COVID lab-leak theory as misinformation.
Doocy began by asking how long the Biden administration has "been spying on peoples' Facebook profiles looking for vaccine misinformation."
"Well, that was quite a loaded and inaccurate question, which I would refute," Psaki replied.
She argued the administration is "in regular touch with a range of media outlets … as we are in regular touch with social media platforms."
"This is publicly open information, people sharing information online. Just as you are all reporting information on your news stations," she said.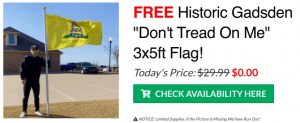 Doocy asked if the 12 people Psaki said Thursday were responsible for about 65% of the anti-vaccine misinformation on social media platforms know that someone in the U.S. surgeon general's office is going through their profile.
"I'm happy to get you the citation of where that comes from. There's no secret list, I will tell you that these are people who were sharing information on public platforms on Facebook. Information that is traveling is inaccurate," she said.
"Our biggest concern here — and I frankly think it should be your biggest concern — is the number of people who are dying around the country because they're getting misinformation that is leading them to not take a vaccine,"Psaki said.
Doocy said the administration's spotlighting of the 12 people amounts to "Big Brother watching you."
See the exchange:
Peter Doocy just destroyed the White House's calls for censorship of "disinformation" on live TV.

Psaki did not see this one coming.

Watch the entire video. pic.twitter.com/ITPrMfdPFW

— Benny (@bennyjohnson) July 16, 2021
Reporter: "What's your message to platforms like Facebook?"

President Biden: "They're killing people." pic.twitter.com/jrAvQpG7i0

— The Hill (@thehill) July 16, 2021
See Psaki's remarks on Thursday:
Press Secretary Jen Psaki said that the White House is "flagging problematic posts for Facebook that spread disinformation" as they work together with social media companies to to flag misinformation about COVID-19 and vaccines. pic.twitter.com/PS2qpZfgUE

— Newsweek (@Newsweek) July 15, 2021
Meanwhile, President Biden was asked by a reporter Friday, "What's your message to platforms like Facebook?"
The president replied, "They're killing people."
He added that "the only pandemic we have is among the unvaccinated, and they're killing people."
See Biden's exchange with a reporter:
Reporter: "What's your message to platforms like Facebook?"

President Biden: "They're killing people." pic.twitter.com/jrAvQpG7i0

— The Hill (@thehill) July 16, 2021
Along with artificial intelligence tools, Facebook deploys panels of fact-checkers who remove information that doesn't comport with the views of selected "experts."
In February, Facebook announced a plan to mobilize a panel of scholars to "debunk myths about climate change."
At the time, CNBC described Facebook's move as "further leaning in to the 'arbiter of truth' role that the company once renounced."
It was a futher move away from the statement of CEO Mark Zuckerberg in May 2020 that Facebook and other internet platforms "in general should be arbiters of truth."
But now Zuckerberg contends that the best way to stop the spread of misinformation on its platform is not only to remove "misleading" posts, but to offer people "accurate information from authoritative sources."