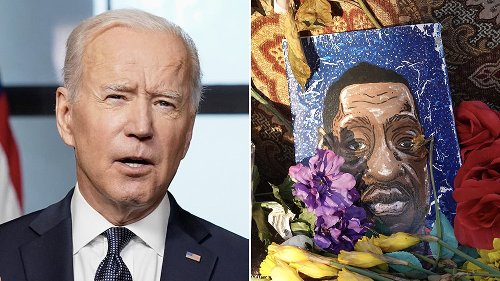 The Biden administration is consulting with state and local officials in Minnesota in anticipation of a verdict in the trial of Derek Chauvin, the former Minneapolis police officer accused of murdering George Floyd last summer.
The city of Minneapolis and the country at large are on edge over the potential outcome of the Chauvin trial. The prosecution rested its case on Monday, and a verdict is expected as early as this week. Officials around the country are bracing for unrest to follow.
White House press secretary Jen Psaki told reporters that the administration has been in touch with elected officials and authorities on the ground and that President Biden and other officials would continue to urge demonstrators to remain peaceful.
"Of course, our objective is to ensure there is a space for peaceful protest, that we continue to convey that while this country has gone through an extensive period, especially the black community, of pain, trauma and exhaustion as we have watched not just the trial but of course additional violence against their community over the past several weeks, it's important to acknowledge that and elevate that at every opportunity we have," Psaki said.
"We will continue to encourage peaceful protest but we're not going to get ahead of the verdict in the trial," she added, indicating Biden will address the case after it is concluded.
Minnesota Gov. Tim Walz (D) and local officials have proactively ordered hundreds of National Guard troops and law enforcement officials to be stationed around Minneapolis ahead of the verdict. Other states such as Ohio and Nebraska have also sent law enforcement to Minnesota in preparation for potential unrest.
Minneapolis was severely damaged by looting, vandalism and violent demonstrations last year in the days after Floyd's death.
"The advantage here is we had no preparation time last summer, this time we do," Walz told CBS's affiliate in the Twin Cities on Sunday. "It's my responsibility to make sure that does not happen. It would be irresponsible if we did not have enough."
Minneapolis Mayor Jacob Frey told The Hill in a statement that his office has been in contact with the Biden administration and that officials "appreciate support from President Biden and his staff as Minneapolis faces a challenging chapter in our history."
Other major cities are also bracing for the verdict. Officials in Washington, D.C., have requested assistance from the National Guard to manage crowds, provide assistance at traffic locations and serve as a quick reaction force in the event of significant protests. The request was made in an April 8 letter, but the Army had yet to approve it as of Monday.
"There is the potential for First Amendment demonstrations to occur in the District of Columbia in response to the verdict," Christopher Rodriguez, director of the D.C. government's Homeland Security and Emergency Management Agency, wrote in the letter. "These demonstrations are congruent with the demonstrations that occurred during 2020, where the District saw a large influx of participants and general disorder and criminal activity."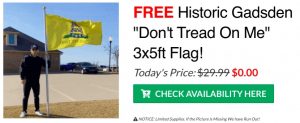 Floyd died last year after Chauvin kneeled on his neck for more than nine minutes. The scene was captured on video and set off nationwide protests against police brutality and racial injustice, including in the nation's capital, where former President Trump was widely criticized over a crackdown on protesters. Floyd was one of a handful of Black people who made the news after being killed by police in 2020, including Breonna Taylor and Rayshard Brooks.
The Chauvin trial has been closely watched since it began three weeks ago, and its significance has only grown following yet another instance of police violence when an officer in Brooklyn Center, Minn., located just outside Minneapolis, shot and killed 20-year-old Daunte Wright during a traffic stop last week.
Murder convictions against police for killing people in their communities while on duty are rare, but the national outrage may bubble over if Chauvin is acquitted.
Biden has repeatedly denounced violence and looting dating back to the unrest last summer, and last week, he continued to call for peaceful protests in Minnesota in response to both the Wright shooting and the Chauvin trial.
"I'm not going to speculate now," Biden said last week when asked about the nation being on edge over the trial. "I'm hopeful that there will be a verdict and an outcome that will be supported by the vast majority of the people in the region. And that's my expectation and hope."
Other Democrats have been more blunt about the outpouring of frustration should Chauvin be acquitted following a year of social unrest and a past month that has seen several mass shootings in addition to police violence.
Republicans have rebuked Rep. Maxine Waters (D-Calif.) for telling demonstrators in Minnesota over the weekend that they should not back down if the jury returns a "not guilty" verdict.
"We've got to stay on the street. We get more active. We've got to get more confrontational," Waters said. "We've got to make sure that they know that we mean business."
House Minority Leader Kevin McCarthy (R-Calif.) accused Waters of condoning police violence, and the judge in the Chauvin trial criticized her after jury deliberations began on Monday evening.
Psaki sidestepped a question Monday about whether Biden agreed with Waters, reiterating his call for any protests to be peaceful.
House Speaker Nancy Pelosi (D-Calif.) defended Waters amid GOP criticism, saying that her comments do not incite violence. Pelosi, in a separate statement, called it a "solemn day" for closing arguments and expressed hope "that the truth will prevail and will honor George Floyd's memory."
But the debate over police violence will persist long after the Chauvin jury delivers a verdict. Wright's death last week has only added to questions around how aggressive the White House will be in using its political capital to get something done on policing reform.
Officials have said Biden is prioritizing a push to get the George Floyd Justice in Policing Act passed, but its path through the Senate is blocked unless 10 Republicans join all 50 Democrats in voting for the legislation that would overhaul qualified immunity for officers and ban chokeholds, carotid holds and no-knock warrants at the federal level.
"The trial and the other recent tragic police killings should increase pressure to take action against police violence, but it's hard to know whether it will have that result or how wide-ranging and effective the reforms that are produced will be," said David Alan Sklansky, a former federal prosecutor and Stanford law professor.
Biden has spent most of his time in recent weeks discussing the pandemic and the American Jobs Plan. A not guilty verdict in the Chauvin trial would likely make inaction on policing reform untenable.
"It is incumbent upon Congress and the Senate to move forward, and obviously there are discussions and negotiations about what that looks like," Psaki said Monday. "But we've seen an unacceptable and a long-standing trend that is the cause of immense pain and hardship across the country."
In the absence of legislation, the Justice Department last week moved to rescind a Trump-era memo restricting the use of consent decrees to address police misconduct, an expected step that advocates say will help enact meaningful changes in police departments.
But broader reform requires changes at the state and local level or federal legislation, meaning there are significant limits to what the Biden administration can accomplish on its own.
"I think rescinding the Trump-era restrictions on consent decrees is a good step, and it's one I expected the Biden Justice Department to make," Sklansky said. "I'm not sure what else they can do quickly."
Via The Hill