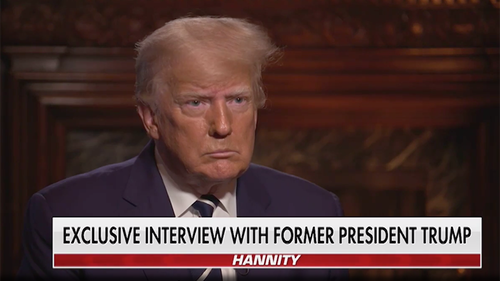 President Trump again strongly hinted that he is preparing for a 2024 run Monday, and urged that the GOP must run on the MAGA agenda if it is to win back Congress next year.
Trump spoke with Fox News host Sean Hannity, noting "I am looking at it very seriously, beyond seriously."
"From a legal standpoint, I don't want to really talk about it yet, it's a little too soon," Trump added.
While details were scant, Trump did say that a run depends on getting "the right people" in the Senate and the House, and that he is planning to be a major part of the mid term campaigns.
"If they need a rally, we'll do a rally, we'll do calls, we'll do all sorts of things," Trump said, adding "Almost everybody I endorse wins."
Trump said that if Republicans "want to win and win big," they must run on his "Make America Great" agenda.
Trump emphasised "Look, I've got tremendous numbers … there is more popularity [for me] now than there was the day before the election, because they see how bad things are at the border. They see what is going on, they see that their guns are gonna be gone … their taxes are going up. Regulations are going through the roof. Job [losses] are going to go up…"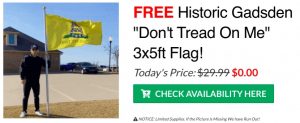 Trump described the border crisis as "a horrible situation [that] could destroy our country," adding "There's never been anything like what's happened at our border and people are coming in by the tens of thousands."
As regards gun control, Trump stated "I don't know if Joe knows what's going on with [the Second Amendment], because I think you have a cabal, you have a group of people that are sitting around a table just saying do this, do this, do this. They're giving him these things to sign."
Via Summit News