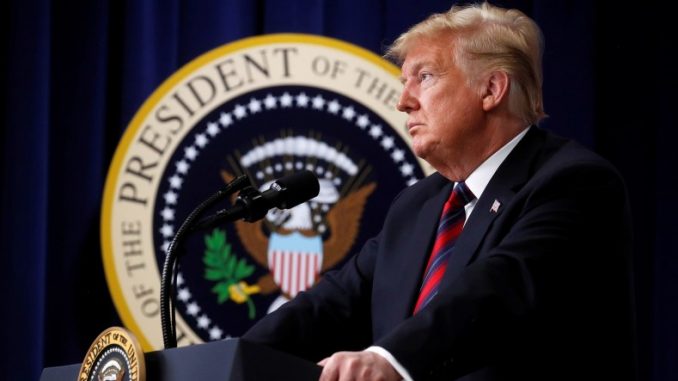 President Trump is projected to lose a close election.
This being modern America, nothing is final until the courts have spoken (particularly the Supreme Court, which has been too timid to say much). That process must be allowed to play out. To my knowledge, there is no hard evidence at this point of anything so monumental that it could change the result, but disturbing anecdotal reports merit investigation. And Biden's margin of victory is so razor-thin in some states that recounts may be warranted if the president chooses to press the matter.
Undoubtedly, post-election litigation would be pursued if the shoe were on the other foot. Democrats, after all, went straight to the litigation mat when they lost a close one in 2000, even though Al Gore had been on the cusp of conceding. And "the Resistance" spent three years not accepting the outcome of the 2016 election, on the basis of a bogus "Russia collusion" narrative ginned up by the Clinton campaign. In this era, we take matters far less consequential than the election of our president to court. I'm not suggesting that this is a good thing, I'm simply stating a fact.
Let's take a deep breath and let matters play out. There is no crisis of the regime. Joe Biden is presumptively President-elect Biden. He will be my president and the president of all Americans — even as many of us vigorously oppose much of what he wants to do, as we surely will. He should get the chance to be a good president that Democrats never gave Donald Trump. For Biden's sake, and especially for the country's, the departments and agencies of government should prepare for a smooth transition of power.
Meanwhile, the states do not need to certify their results until December 8 (really, they have until December 14, the day states must report to Congress). Biden has so far struck the right tone in urging patience and calm through the tense days of ballot-counting. It will boost his standing as a legitimate president to encourage an orderly process of court challenges while, of course, pressing his rights in that process.
For those who supported the president's reelection (including me), the result is hard to swallow. It was not, however, hard to see coming.
In 2016, Trump barely won a close election against a historically weak and deeply unpopular Democratic candidate for whom there was little enthusiasm. In 2020, Trump faced a very weak but not nearly as unpopular Democratic candidate – and while there was little enthusiasm for Biden, the desire to defeat Trump was rabid in the Democratic base. Given the statistical miracle of Trump's 2016 triumph, he was going to have to do more than marginally better this time in order to win. He outperformed expectations, but he did not outperform 2016.
The power of the presidency can mask a lot of deficiencies. Yet the hole in which the improbable Trump presidency began is worth revisiting. In her endless "I wuz robbed" dirge, Hillary Clinton never tired of saying she'd won the popular vote. That was not just irrelevant in constitutional terms, since the state races (translated by the Electoral College) decide the outcome; it was also Clintonian spin to deflect attention from the fact that she did not win a popular majority. But what does that say about Trump?
The popular vote is a useful snapshot of the then-new president's standing on January 20, 2017. He got 3 million fewer votes than someone who herself could not crack 50 percent. He'd somehow won what was essentially a two-way race with just 46 percent of the vote. Out of nearly 140 million votes cast, 54 percent of Americans voted against him. If a statistically negligible number of voters in a handful of states had gone the other way, there would have been no talk of a populist revolt. The story would have been that Clinton, a Washington-establishment eminence, cruised to the victory the Smart Set and all the polls had predicted. The New Yorker would gleefully have published its ready-to-run cover.
The right way to look at Trump's unlikeliest of triumphs was as a gift . . . and an opportunity. It was a chance to appeal to Republican skeptics and the vast middle, to do the hard work of changing a 46–54 deficit into 54–46 support, and beyond. Trump had the policies to do that, along with a unique way of appealing to voting blocs who'd tuned out traditional Republicans.
Yet the president could never get over himself.
That was clear from the start. Instead of coming to grips with the low level of support with which he started his term, the president bantered from the beginning about his "Electoral College landslide." It was an ironic illusion of broad support: Trump had been known to call the Electoral College a "disaster for democracy," and his EC margin of victory actually ranks in the bottom fifth in U.S. election history. But he talked up the "landslide" nonetheless — while his administration "hit the ground running" by absurdly displaying skewed aerial-photograph evidence bizarrely intended to prove that his inaugural crowd was bigger than Barack Obama's.
An unpopular president's surest first step to becoming a reelected president is the realization that he has a lot of work to do with the public, especially with convince-ables willing to give him a chance – which is a lot of people, because most Americans are not hardcore partisans; they like to like their president. Such self-awareness spurred Richard Nixon to reelection in one of American history's biggest actual landslide victories — in the Electoral College and by every other measure.
Donald Trump never could go there. He was under siege more than he deserved to be, but he brought a great deal of it on himself by gratuitously punching down at non-entities he should have ignored. Just as important, when troubles came, and they came in waves, he would recede into the comfort of his adoring base. They made excuses for his every foible, spun his errors as the shrewd maneuvering of a master businessman, and never demanded that he clean up his act. To the contrary, they found the act irresistible, just as he found his place at the center of the world's attention irresistible — whether commanding attention for good or bad reasons.
President Trump did many good things. The constitutionalist overhaul of the federal judiciary will be his great legacy, especially if a President Biden revives Obama-era "pen and phone" governance. Trump has shown that the U.S. economy still roars when government removes suffocating regulation, and that its growth can be a boon to Americans at the ladder's lower rungs. He has given Republicans a workable template for appealing to black and Hispanic Americans. He has reshaped policy toward China in a way more realistic for dealing with a hostile competitor. He has marginalized the Iranian menace and reoriented Middle Eastern policy, achieving peace pacts that were once inconceivable. He has been unabashedly pro-life (and was I ever wrong in thinking this was just a 2016 campaign pose). He has shown Republicans that the culture war is worth fighting without apology, rather than surrendering bit by bit.
Still, how maddening that he never recognized the majesty of the presidency, befitting its awesome duties, as something to rise to, as something worth striving to be worthy of. He never seemed to grasp that the great power of the presidency is that when the president speaks, it means something — and that forfeiting this power is ruinous. He never seemed to understand that, in a country where we like to like our president, when your policies are more popular than you are, you've got a problem.
Here, most Americans believe — for very good reasons — that they are better off than they were four years ago under the last president, yet they've voted to replace the incumbent with the last guy's veep. That can only mean Donald Trump's nemesis wasn't Joe Biden. It was Donald Trump.