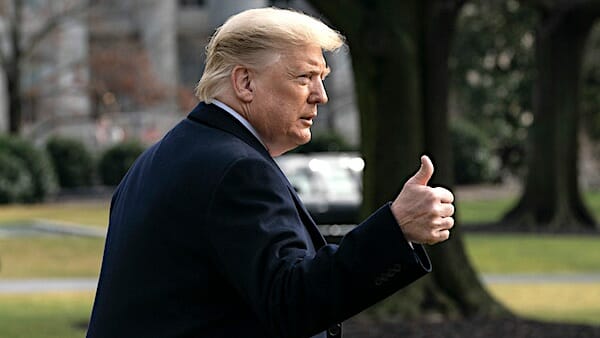 The Biden administration is misquoting its own intelligence findings on Russia in what some former U.S. intelligence officials say is a subtle but significant effort to continue to delegitimize the Trump presidency.
In his speech before a joint session of Congress last week, President Biden complained about "Russia's interference in our elections," even though his intelligence czar had released a report the previous month formally dismissing the idea Moscow had interfered in the 2020 election or the 2016 election.
In an "Intelligence Community Assessment" on foreign threats to U.S. elections released March 10, Biden's Office of the Director of National Intelligence, run by Democratic appointee Avril Haines, made a distinction between efforts to influence and efforts to interfere with American elections. Although this sounds like semantics, in the field of international norms, it represents a crucial difference.
The ICA defined "election influence" as "overt or covert efforts by foreign governments or actors" to indirectly affect an election through "candidates, political parties, voters or their preferences, or political processes." In contrast, it defined "election interference" as the far more serious matter of foreign states targeting "the technical aspects of the election," including "casting and counting ballots, or reporting results."
At worst, the U.S. intelligence community has concluded Moscow tried to "influence" elections, but not interfere in the security of them. What this means is that while Russians may have conducted influence operations targeting campaigns through cyber activities or propagating online disinformation, the intelligence agencies found they never actually interfered in the electoral process, such as voting or the tabulation of results.
Asked about the president misrepresenting the findings of its report and sending mixed messages to the public, ODNI spokesman Michael Kaplun referred questions to the White House, which did not respond to requests for comment.