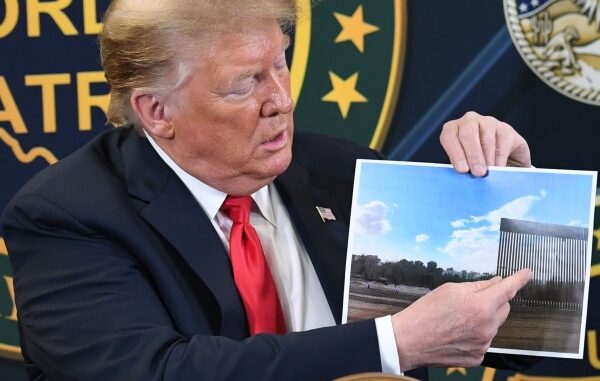 A new border wall, stretching nearly 100 miles, is getting results in western Arizona.
The Washington Examiner noted that over the last three years, crews have constructed about 90 miles of border wall and nearly 40 miles more of a parallel, back-wall in the Yuma border patrol region.
"Two thousand, nine hundred drive-through vehicles came through Yuma sector alone in one year," recalled Border Patrol's head of the Yuma region Anthony Porvaznik. "We caught maybe one out of 10 of those, if that. So, we have no idea what got away at that point because there was no fence."
Porvaznik pointed out one incident in which eight buses drove up to the Mexican side of the border, and hundreds of people got out. They then dug holes under a dune wall and headed into the U.S.
The Border Patrol arrested 376 people, but they also discovered smugglers had found a way to dig holes in the sand — a seemingly impossible task.
But he noted that has changed with construction of the new wall.
Porvaznik said that this year, vehicle-smugglers were caught in his region attempting to move 10 Chinese citizens, 30,000 fentanyl pills, and 350 pounds of methamphetamine into the U.S.
The new wall is made up of six-inch square posts filled with concrete. A four-inch gap was left between each post to allow agents to see through the fence.
"We're much better positioned right now to deal with that traffic when they do come than we have been in the past," he said.
Meanwhile, The Wall Street Journal reported that the administration is installing sections of border wall at a feverish pace to meet President Donald Trump's goal of 450 miles of new barrier by the end of 2020.
Trump has long promised to build a border wall across nearly the entire border between the United States and Mexico.
Via Newsmax