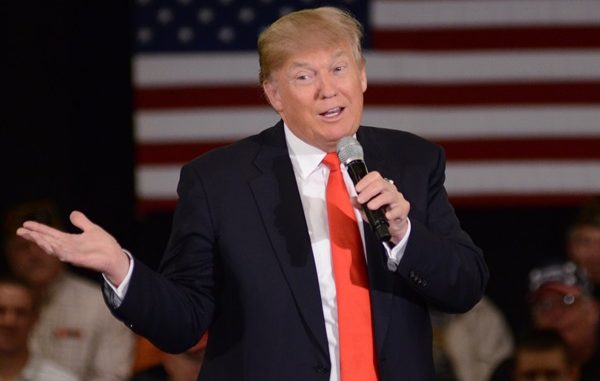 President Donald Trump appears to be nowhere close to conceding the presidential election to former Vice President Joe Biden, according to a new interview in The New York Post.
But on Sunday, Trump tweeted "he won," apparently in reference to Biden.
"He won because the Election was Rigged," Trump wrote on Twitter. "NO VOTE WATCHERS OR OBSERVERS allowed, vote tabulated by a Radical Left privately owned company, Dominion, with a bad reputation & bum equipment that couldn't even qualify for Texas (which I won by a lot!), the Fake & Silent Media, & more!"
In a story published Saturday night, Trump told Post columnist Michael Goodwin that the election"was stolen."
"It was a rigged election, 100 percent, and everyone knows it," Trump said in the Friday night interview. "It's going to be that I got about 74 million votes, and I lost? It's not possible."
When Goodwin asks if he'll ever concede, Trump responded: "We'll see how it turns out." he said at one point.
"When I asked if he could come to terms with defeat, he responded only that 'it's hard to come to terms when they won't let your poll watchers in to observe' the counting," Goodwin writes. "A third time, he said, 'Again, I can't tell you what's going to happen.'
Goodwin writes that Trump seems convinced that Biden's victory was corruptly engineered by Dominion Voting Systems, a technology used by most states, including Michigan and Georgia. Trump repeatedly cited Dominion, according to Goodwin.
"It was turned down by the state of Texas because it is insecure," Trump told Goodwin. Trump also repeated allegations that the ompany's owners and investors have ties to Democrats. Goodwin reports that "it is true the firm made a contribution and worked with the Clinton Family Foundation during the Obama-Biden administration."
The Associated Press also reported that a former top aide to House Speaker Nancy Pelosi is one of the company's lobbyists. The firm also employs a lobbyist who worked for Republicans Dick Cheney and John Boehner.
Trump, according to Goodwin, views the suspicious election results as "the concluding act of a confederacy against him that began with the Obama-Biden administration's corrupting of the FBI and CIA to spy on him in 2016 and tip the election to Hillary Clinton. That effort gave birth to the Russia, Russia, Russia narrative that wasn't fully revealed as false until the probe of Special Counsel Robert Mueller finally concluded in 2019."
"It's amazing but nothing happened to [Jim] Comey and [Andrew] McCabe, even though they were caught cold," Trump told Goodwin, referring to the former director and deputy director of the FBI.
"Then this, the greatest theft in the history of America. And ­everybody knows it," Trump told Goodwin.
Via Newsmax