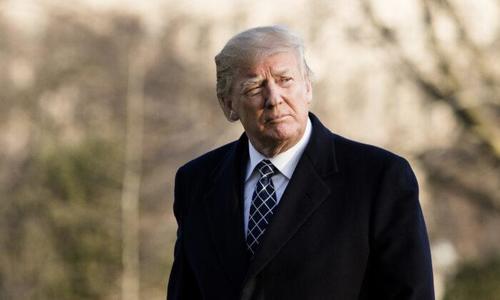 Former President Donald Trump on Sunday named two attorneys who will lead his impeachment defense legal team.
The two lawyers who will represent the former president in the upcoming Senate trial are David Schoen, an attorney from Alabama, and Bruce Castor Jr., a former prosecutor in Pennsylvania.
This comes a day after media reports, citing anonymous sources, said an earlier group of attorneys from South Carolina were no longer participating in the defense.
South Carolina-based lawyer Butch Bowers had previously been tapped to lead the president's legal team but parted ways over differing opinions on the direction of the defense arguments, the reports said. Other lawyers on the team who also left were Deborah Barbier and former federal prosecutors Greg Harris, Johnny Gasser, and Josh Howard.
The Epoch Times reached out to the lawyers for confirmation about their departure.
Jason Miller, a Trump adviser, confirmed the reports of a reshuffle on Saturday evening, saying that the "final decision on our legal team" had not yet been made.
On Sunday, Trump's office released a statement saying that Schoen and Castor would now lead the team, and that Schoen had already been working with Trump and other advisors in preparing for the upcoming trial.
"It is an honor to represent the 45th President, Donald J. Trump, and the United States Constitution," Schoen said in the statement.
The new team has about one week to strategize what direction it will take in the defense. Opening arguments are scheduled to begin on the week of Feb. 8.
Republicans have begun uniting behind the argument that the Senate impeachment trial of a former president is unconstitutional, a question that has sparked a heated debate among legal scholars and lawmakers.
"Dem. efforts to impeach a pres. who has already left office is unconstitutional & so bad for our country. In fact, 45 Senators have already voted that it is unconstitutional," Miller said in a statement.
On Jan. 26, Sen. Rand Paul (R-Ky.) raised a point of order on the Senate floor, forcing the chamber to take a stance on the constitutionality of the upcoming proceedings. The Senate ultimately voted 55-45, meaning that the trial will go ahead. But it also revealed that nearly half of the chamber is of the view that the proceedings are unconstitutional.
Castor said the upcoming trial is expected to test the "strength of our Constitution."
"The strength of our Constitution is about to be tested like never before in our history. It is strong and resilient. A document written for the ages, and it will triumph over partisanship yet again, and always," he said in the statement.
Castor previously served as a solicitor general and acting attorney general of Pennsylvania.
The Democrat-controlled House on Jan. 13 voted 232–197 to impeach Trump on a single article of impeachment, alleging that the president incited an "insurrection" that caused the U.S. Capitol breach on Jan. 6.
The impeachment was completed in a single seven-hour session and has been criticized by Republicans for its expediency and lack of due process.
Although Senate Majority Leader Chuck Schumer (D-N.Y.) is going ahead with the impeachment trial, the 55-45 vote for Paul's order could be an indication that a Trump conviction is unlikely as a two-thirds majority is needed to convict.
Attorneys who had planned on representing President Trump in his upcoming impeachment trial have reportedly quit the case over Trump's insistence that they present election fraud claims as part of their defense, rather than their recommended strategy of arguing the constitutionality of holding a trial for a former president.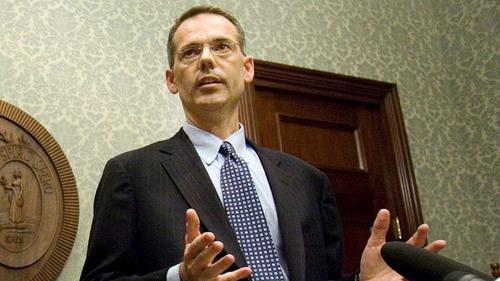 The team, led by South Carolina Lawyer Butch Bowers (recommended by Sen. Lindsay Graham (R-SC)) and which includes South Carolina lawyer Deborah Barbier, left in what was described by Politico as a "mutual decision." A third attorney, Josh Howard, was reported by CNN as also leaving the team.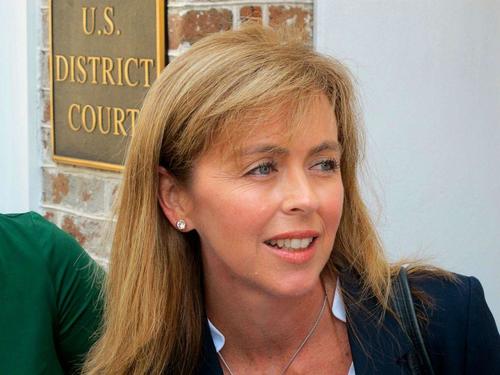 New attorneys are expected to be announced shortly.
The decision by Bowers, Barbier, and Howard to not join the team raised immediate questions, both about what compelled them to part ways and who actually will play the role of lawyer to Trump when the impeachment trial starts in early February.

Trump has had difficulty finding legal help for his second impeachment, with some of the lawyers who worked on his first trial saying they wouldn't do the same this go around.

Bowers' hiring was first announced by Trump ally and South Carolina Sen. Lindsey Graham. A longtime Republican attorney, Bowers represented former South Carolina Govs. Mark Sanford and Nikki Haley, and had experience in election law. –Politico
Trump's first legal filing in the upcoming impeachment is due on Tuesday.
In a statement, Trump spokesperson Jason Miller largely ignored the legal rumblings – telling ABC News "We have done much work, but have not made a final decision on our legal team, which will be made shortly," while slamming the impeachment itself as a sham.
"The Democrats' efforts to impeach a president who has already left office is totally unconstitutional and so bad for our country," said Miller, adding "In fact, 45 Senators have already voted that it is unconstitutional. We have done much work, but have not made a final decision on our legal team, which will be made shortly."
Trump was impeached by House Democrats on Jan. 13 on a single article for "incitement of insurrection" after a small group of Trump supporters gained access to the US Capitol, where they wreaked havoc throughout Conressional offices and on chamber floors, before being allowed to casually walk out of the complex.
Via Zero Hedge