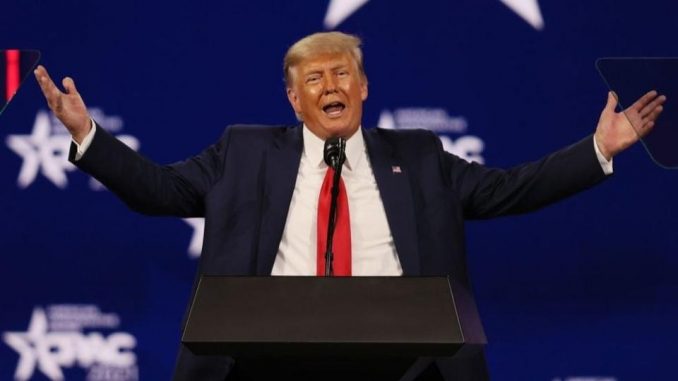 Former President Trump on Saturday called Republicans and conservatives to boycott sweeping number of companies amid controversy surrounding new voting laws. 
In a statement released late Saturday evening, the former president took aim at Democrats for playing "dirty" and boycotting companies that "in any way [offend] them." 
"For years the Radical Left Democrats have played dirty by boycotting products when anything from that company is done or stated in any way that offends them. Now they are going big time with the WOKE CANCEL CULTURE and our sacred elections," Trump said in a statement on Saturday released by Save America PAC.
He then called for Republicans to "fight back" alleging that "we have more people than they do,"and urged  conservatives to boycott specific companies including Coca-Cola, Delta Airlines and Citigroup.
"It is finally time for Republicans and Conservatives to fight back— we have more people than they do— by far! Boycott Major League Baseball, Coca-Cola, Delta Airlines, JPMorgan Chase, ViacomCBS, Citigroup, Cisco, UPS and Merck. Don't go back to their products until they relent. We can play a better game than them," he said. 
The call comes as companies have publicly condemned Georgia law SB 202 and other voting legislation proposed in other states throughout the U.S. 
Many Republicans have supported these efforts after Trump and his allies alleged widespread voter fraud tainted the 2020 election amid the pandemic, when mail-in ballots were widely used. However, these claims have been disputed by federal and state elections officials.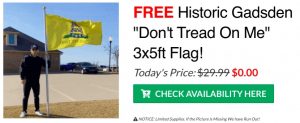 Georgia Gov. Brian Kemp (R) signed SB 202 into law last month.
Major League Baseball this week moved the All-Star Game out of Georgia in protest of the law, the furthest action a company has taken against law.
Trump directly called for a boycott of MLB hours after it was announced.
Among its restrictions, SB 202 limits the use of ballot drop boxes and imposed new photo ID requirements for absentee voting. It also prohibits handing out food and water to people within 150 feet of a polling site, including to those waiting in line to vote. 
Democrats and critics of the law say it amounts to voter suppression, particularly for communities of color.
Delta Airlines CEO echoed this criticism, telling employees in a memo "it's evident that the bill includes provisions that will make it harder for many underrepresented voters, particularly Black voters, to exercise their constitutional right to elect their representatives."
Executives at Citibank, which Citigroup owns, also publicly opposed the law, throwing their support behind 72 Black business leaders who called on companies to push back against the legislation.
Georgia was one of a handful of swing states that President Biden won narrowly in 2020 over Trump. Biden's win was the first time a Democrat won the Peach state since 1992.
Via The Hill