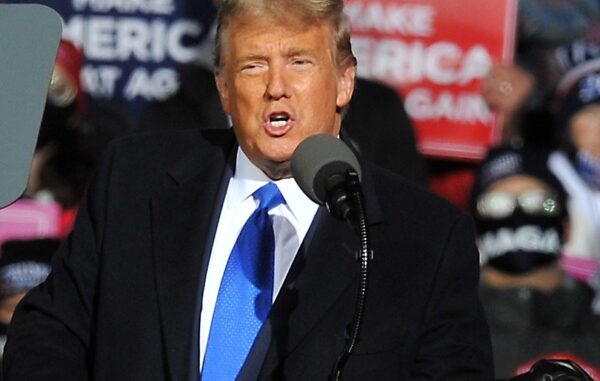 President Donald Trump said Wednesday the "Fake News Lamestream Media" is reporting only bad news regarding the pandemic because the election has yet to occur.
Trump aired his thoughts on Twitter, saying COVID-19 is "the unified chant" of the media.
"Covid, Covid, Covid is the unified chant of the Fake News Lamestream Media. They will talk about nothing else until November 4th., when the Election will be (hopefully!) over. Then the talk will be how low the death rate is, plenty of hospital rooms, & many tests of young people," he wrote.
So far this year, 9 million Americans have been sickened with the virus and more than 232,000 have died. The seven-day moving average of daily new cases has shot up since mid-September and now stands at nearly 73,000.
The daily new deaths from the virus were as high as 2,256 in April, but the seven-day moving average has dropped to under 1,000 since August.
Via Newsmax