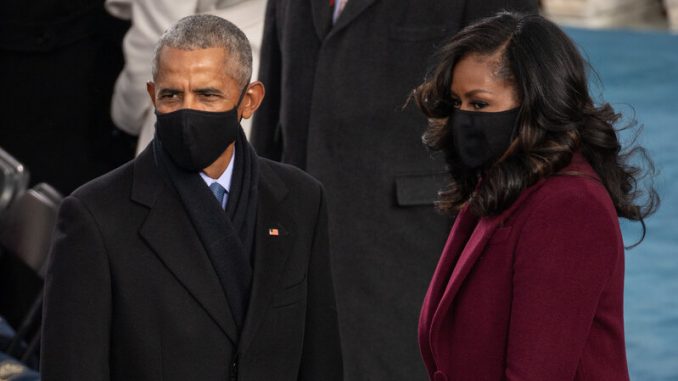 Former President Obama and former first lady Michelle Obama are more willing than ever to speak frankly about race.
At one time, political risk — and a guaranteed storm of criticism — swirled around any comments they made on racial issues, however mild or modulated.
More than four years since they left the White House, it feels very different.
"Being out of office and without government responsibility does give them more liberty," said Democratic strategist Jamal Simmons. "There is no ballot, no election, that they have to worry about. Even if someone were mad at them, what does it matter?"
The latest exercise of that freedom comes from the former first lady, in an interview with Gayle King of "CBS This Morning" to be broadcast Monday.
In an excerpt released Friday, Obama revealed her fears that the couple's daughters, Malia, 22, and Sasha, 19, could fall victim to racist aggression as they go about their everyday lives.
"Every time they get in a car by themselves, I worry about what assumption is being made by somebody who doesn't know everything about them," Obama said. "Maybe they're playing their music a little loud. Maybe somebody sees the back of their head and makes an assumption. I, like so many parents of Black kids — the innocent act of getting a license puts fear in our hearts."
In the same interview, Obama praised the Black Lives Matter movement, saying of protesters: "They are taking to the streets because they have to. They're trying to have people understand that — that we're real folks."
The former president and first lady also released a joint statement last month after former Minneapolis police officer Derek Chauvin was found guilty of murdering George Floyd.
"True justice requires that we come to terms with the fact that Black Americans are treated differently, every day," they said.
And back in the immediate aftermath of Floyd's death in May 2020, the former president had implicitly criticized the idea that the nation's life should return to "normal" after such events.
"We have to remember that for millions of Americans, being treated differently on account of race is tragically, painfully, maddeningly 'normal,' " he wrote. "This shouldn't be 'normal' in 2020 America. It can't be 'normal.' "
In some ways, statements like that can seem unexceptional. The huge crowds that joined street protests after Floyd's killing were notably diverse. White Americans are more willing than ever before to acknowledge racial injustice, according to numerous polls. The Black Lives Matter movement itself enjoys firm levels of support.
But the recent statements from the Obamas are striking because both of them had to walk such a tightrope on race during his ascent to the presidency, and throughout his time in office.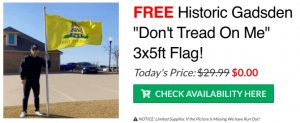 Back during the 2008 primary process, a Fox News anchor infamously mulled whether a celebratory fist-bump between the couple was a "terrorist fist jab."
The then-candidate faced a host of racial and religious innuendos, from "birtherism" — the conspiracy theory that launched President Trump's political career — to false suggestions he had attended a radical Islamic school as a child in Indonesia.
Michelle Obama suffered similar treatment. A campaign-trail comment that she was "proud" of her country "for the first time" caused a controversy that lingered for months. Falling back on the caricature of the "angry black woman," the conservative magazine National Review ran an unflattering photo of her on its cover with the headline, "Mrs. Grievance."
The pattern continued during the Obama presidency. Relatively mild comments then-President Obama made after police in Cambridge, Mass., arrested Harvard professor Henry Louis "Skip" Gates at his own home caused a furor. Obama said the police had acted "stupidly."
In his White House memoir, "A Promised Land," Obama recalled that episode, writing: "You would have thought that in the press conference I had donned a dashiki and cussed out the police myself."
But he also noted that, according to his "in-house polling guru" David Simas, the Gates episode "caused a huge drop in my support among white voters, bigger than would come from any single event during the eight years of my presidency."
That experience may have made Obama more cautious but it didn't force him into silence either. After Black teen Trayvon Martin was killed in Florida in 2012, Obama said that if he had a son "he would look like Trayvon."
Obama was less than eight months from a tough reelection when he made the remark. The man who shot Martin, George Zimmerman, was later acquitted of all charges.
Democratic strategist Karen Finney pointed to the Martin comment to counter any suggestion that either Barack or Michelle Obama muted their voices too much.
"I think we have to acknowledge that both President and Mrs. Obama, during their time in the White House, were, I think, quite open in speaking about their concerns," Finney said. "They both have been candid and open in discussing what their lived experiences are."
But others observers suggest that political realities did require modulation, of both rhetoric and policy.
"Obama did what he could do, given the constraints that he was under," said Earl Ofari Hutchinson, an author of several books on the Black experience. "He could never, ever overtly appear to quote-unquote 'tilt' toward African Americans in any of his policies."
As time goes on, Hutchinson suggested, the Obamas' frankness is only likely to increase — making them, together, perhaps the nation's most powerful voices in its most vital debate.
"Now President Obama is Citizen Obama, and First Lady Michelle Obama is Citizen Michelle," he said. "As president, he might have thought, 'I'm not at liberty to say what I really feel. But as Citizen Obama, I can say whatever the heck I want.'"
Via The Hill