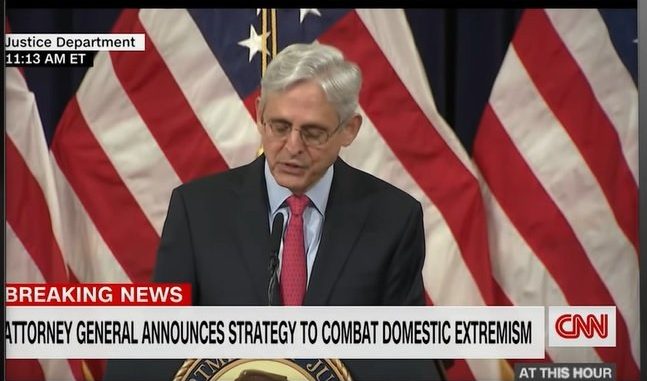 The Biden Administration has made going after domestic terrorists their top priority.
Nicholas Giordano, Professor of Political Science and Host of The P.A.S. Report, joined Steve Malzberg at RT America to explain why he is alarmed.
And once again we see that there is no definition for incitement.  So you just showed a clip about people saying that the American flag is a symbol of hate.  That waving the American flag now can be considered incitement.  And this is used as nothing more than a political weapon to bludgeon political opponents.  That's what this document is going to be used for, and everyone should be concerned regardless of political party."
With HR1 and this policy in place, there would be no difference between the US and China.