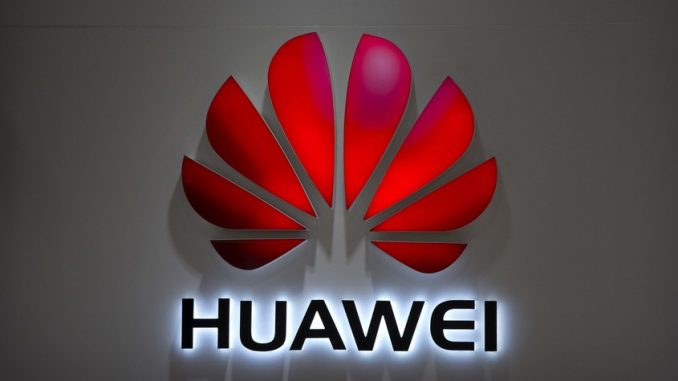 CNN has published this as an exclusive and it's an eye-opener. The site reports that US authorities have been fighting stepped-up efforts by China to intercept US communications on US soil for several years. In many cases, the US has been able to head off these efforts before they get started:
On paper, it looked like a fantastic deal. In 2017, the Chinese government was offering to spend $100 million to build an ornate Chinese garden at the National Arboretum in Washington DC. Complete with temples, pavilions and a 70-foot white pagoda, the project thrilled local officials, who hoped it would attract thousands of tourists every year.

But when US counterintelligence officials began digging into the details, they found numerous red flags. The pagoda, they noted, would have been strategically placed on one of the highest points in Washington DC, just two miles from the US Capitol, a perfect spot for signals intelligence collection, multiple sources familiar with the episode told CNN.

Also alarming was that Chinese officials wanted to build the pagoda with materials shipped to the US in diplomatic pouches, which US Customs officials are barred from examining, the sources said.
But it turns out we didn't get ahead of all of China's efforts. China managed to get its foot in the door via the Chinese tech giant Huawei, whose discount communications gear was installed by American companies in a lot of rural markets. And in some cases that gear is placed very near US missile silos and could not potentially intercept and disrupt our communications.
Among the most alarming things the FBI uncovered pertains to Chinese-made Huawei equipment atop cell towers near US military bases in the rural Midwest. According to multiple sources familiar with the matter, the FBI determined the equipment was capable of capturing and disrupting highly restricted Defense Department communications, including those used by US Strategic Command, which oversees the country's nuclear weapons.

…multiple sources familiar with the investigation tell CNN that there's no question the Huawei equipment has the ability to intercept not only commercial cell traffic but also the highly restricted airwaves used by the military and disrupt critical US Strategic Command communications, giving the Chinese government a potential window into America's nuclear arsenal.

"This gets into some of the most sensitive things we do," said one former FBI official with knowledge of the investigation. "It would impact our ability for essentially command and control with the nuclear triad. "That goes into the 'BFD' category."…

Former officials described the probe's findings as a watershed moment. The investigation was so secret that some senior policymakers in the White House and elsewhere in government weren't briefed on its existence until 2019, according to two sources familiar with the matter.
The FBI investigation that CNN is reporting about led the FCC to announce a ban on Huawei and ZTE tech in 2019. However, by that point about a quarter of rural telecom operators had already installed the equipment in their networks. By 2020 Congress had approved billions to help rural operators remove the equipment but the companies say it's not enough to order replacement tech and, so far, none of the Huawei equipment has been removed. In 2021 the Commerce Department launched its own investigation of the matter. Reuters published an exclusive story on that investigation two days ago:
The Biden administration is investigating Chinese telecoms equipment maker Huawei over concerns that U.S. cell towers fitted with its gear could capture sensitive information from military bases and missile silos that the company could then transmit to China, two people familiar with the matter said…

If the Commerce Department determines Huawei poses a national security threat, it could go beyond existing restrictions imposed by the Federal Communications Commission (FCC), the U.S. telecoms regulator.

Using broad new powers created by the Trump administration, the agency could ban all U.S. transactions with Huawei, demanding U.S. telecoms carriers that still rely on its gear quickly remove it, or face fines or other penalties, a number of lawyers, academics and former officials interviewed by Reuters said…

In Wyoming, then CEO of rural carrier Union Wireless, John Woody, said in a 2018 interview with Reuters that the company's coverage area included ICBM silos near the F.E. Warren Air Force Base and that its equipment included Huawei switches, routers and cell sites.

Last month, Eric Woody, John's son and acting CEO, said "virtually all the Huawei gear Union purchased remains in our network."
The Commerce Dept. investigation may be new but the core of this concern goes back well before Biden was elected president. This report on Huawei equipment and its proximity to nuclear missile silos in Montana is from March 2019.
The Death of Black Coffee:
Latest studies have found that 1 tiny tweak to your morning coffee puts your body into fat-burn ing mode for the rest of the day.
This coffee trick takes less than 10 seconds…
Yet, it instantly ignites your metabolism and boosts your health, energy and well-being at the same time!
Here's to an amazing start to your day 🙂
====> Try This 10 Sec Fat-Burning Coffee Trick!