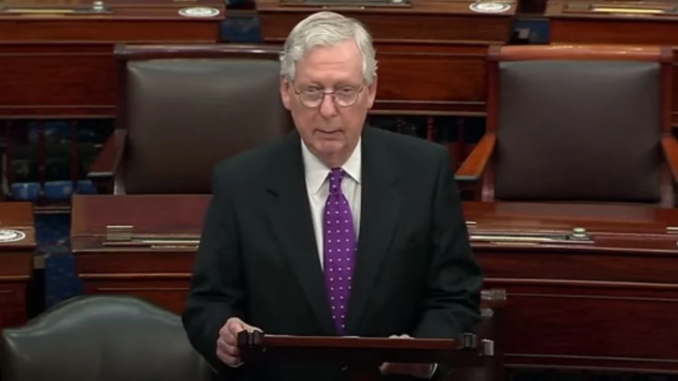 Insisting that Senate Republicans be led by people who are "genuinely committed to fighting" for working Americans, newly reelected Sen. Marco Rubio, R-Fla., is calling for a delay in the party's leadership vote.
"The Senate GOP leadership vote next week should be postponed," he wrote Friday. "First we need to make sure that those who want to lead us are genuinely committed to fighting for the priorities & values of the working Americans (of every background) who gave us big wins in states like #Florida."
Fellow Republican Sen. Josh Hawley of Missouri agreed, tweeting, "Exactly right."
The delay is an apparent challenge to Minority Leader Mitch McConnell's leadership after the party underperformed in the midterm elections, where polls indicated they could take as many as 54 or 55 seats.
At the moment, Republicans have 49 seats to the Democrats 48, with the Nevada, Arizona and Georgia races undecided.
Hawley argued control of the Senate could come down to the runoff Dec. 6 in Georgia between incumbent Democratic Sen. Rafael Warnock and Republican challenger Herschel Walker, who each failed to reach the state's requirement of more than 50% of the vote.
"I don't know why Senate GOP would hold a leadership vote for the next Congress before this election is finished," Hawley tweeted. "We have a runoff in #GASenate … are they saying that doesn't matter? Don't disenfranchise @HerschelWalker."
Sen. Rick Scott of Florida is regarded as a possible challenger to McConnell.
Riding a Republican wave in his state led by Gov. Ron DeSantis' nearly 20-point victory, Rubio won reelection Tuesday by 16 points after trailing Democratic challenger Rep. Val Demings in opinion polling in August.
Via Wnd