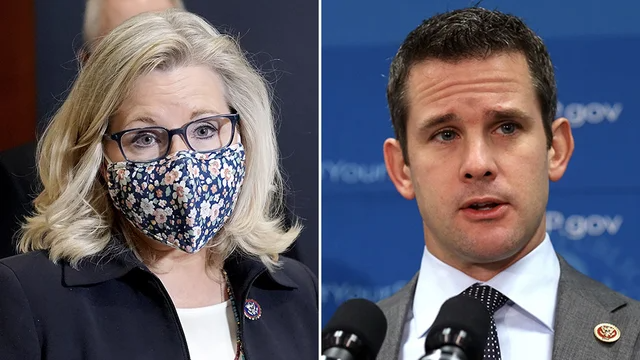 The majority of House Republicans who voted to impeach former President Trump in January saw fundraising gains in the first three months of the year despite intense backlash from members of their own party, according to new financial disclosures.
Most of the Republicans who publicly went against Trump after the Jan. 6 attack on the Capitol saw their 2021 first quarter hauls increase from their 2019 hauls during the same period. Two of Trump's most high-profile critics in the House received a major financial boost in particular: House GOP Conference Chairwoman Liz Cheney (Wyo.) raised $1.5 million at the start of 2021 compared to $321,000 during the same period in 2019, while Rep. Adam Kinzinger (R-Ill.) brought in $1.2 million during the first three months of the year compared to $326,000 in 2019.
The fundraising hauls come amid a growing divide within the party, as Trump and his allies threaten to support primary challengers against those who voted to impeach him — some of whom are also raking in money.
"It still means they'll have serious races where they'll have to work hard to beat back a challenge, but the funding will be there for them," said GOP strategist Doug Heye of the Trump critics raking in cash.
Ten House Republicans voted to impeach the former president for his role in inciting the Capitol riot on Jan. 6, which came after Trump repeatedly sought to cast doubt on the results of President Biden's victory in the general election. Thought the trial ultimately didn't end in conviction, seven Republican senators crossed the aisle to join their Democratic colleagues, making it the most bipartisan impeachment vote in American history.
Trump has vowed to take down Republicans who supported his impeachment, and recently blasted Cheney as well as Sen. Lisa Murkowski (R-Alaska), who voted to convict. Both of them are up for reelection in 2022.
"Senator Lisa Murkowski said she is 'still weighing whether she will run again' for the Senate in Alaska. In other words, there is a chance that she won't run! Wouldn't that be great?" Trump said in his statement.
He also took aim at Cheney, mocking her for being "so far down in Wyoming polls that the only way she can win is numerous candidates running against her and splitting the vote."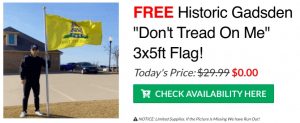 Yet Cheney has easily outraised her primary challengers, as has Kinzinger.
Cheney's two primary challengers raised a collective $509,000, while Kinzinger's challenger Catalina Lauf brought in roughly $163,000 during the period.
Other Republicans who supported Trump's impeachment have also seen a massive cash windfall.
Rep. Tom Rice (R-S.C.), arguably the most surprising impeachment vote in January, raised $405,000 in the first three months of the year, up from his 2019 first quarter total of $151,150.
Rep. Jaime Herrera Beutler (R-Wash.) raised $745,000 during the first quarter of the year, up from 2019's first quarter total of $287,000. Rep. Anthony Gonzalez (R-Ohio) raised $616,000 this quarter, compared to $210,000 during the same period in 2019.
Rep. Pete Meijer (R-Mich.) raised $519,000 during the first three months of 2021, while Rep. Jon Katko (R-N.Y.) raised $436,000. Rep. Dan Newhouse (R-Wash.) raked in $289,000 in the same period.
Rep. David Valadao (R-Calif.), raised $321,000 in the first quarter of 2021.
Some of the Trump-aligned Republicans challenging incumbents this cycle also raised impressive sums during the first quarter. In Ohio, for instance, Gonzalez's Trump-endorsed primary challenger, Max Miller, raked in more than $500,000 during the period, including a $50,000 loan he gave his campaign.
And high-profile Republicans who supported Trump's challenge of Biden's Electoral College victory have also gotten a fundraising boost.
Rep. Marjorie Taylor Greene (Ga.), one of the most controversial pro-Trump Republicans on Capitol Hill, announced she brought in a record $3.2 million during the first three months of the year, while Rep. Steve Scalise (R-La.) raised $3.2 million.
In the upper chamber, Sen. Josh Hawley (R-Mo.), who played a key role in working to block the certification of the Electoral College results, raised $3 million in the same time period, while Sen. Ted Cruz (R-Texas) raised $5.3 million, despite neither being up for reelection until 2024.
Regardless of Trump's impact on the party, experts say the record hauls from both sides of the GOP are the result of digital fundraising and increased coverage of members in the spotlight.
"If you are a prominent politician with a high name ID that gets talked a lot about in the media, regardless of how you're being talked about, you are going to be able to appeal to a broader set of donors and raise more money," Heye said.
Via The Hill