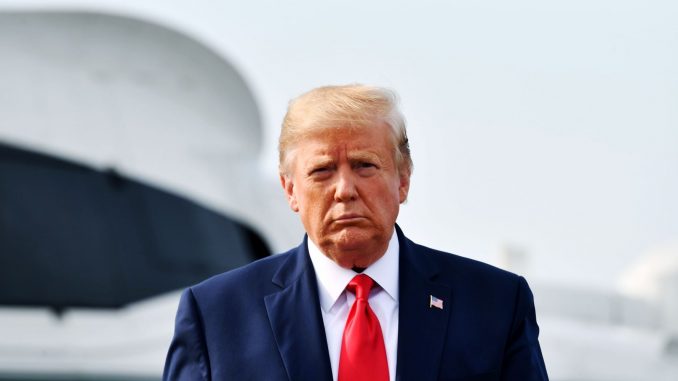 A Senate Judiciary Committee report released Thursday revealed details of a showdown between the Department of Justice (DOJ) and former
President Trump
 as he pushed the agency to investigate unfounded claims of election fraud that left several top officials threatening to resign.
The report details a meeting on Jan. 3, three days before pro-Trump rioters overtook the Capitol in an attempt to stop Congress' certification of Electoral College votes, and confirms previous reporting on former acting Civil Division Assistant Attorney General Jeffrey Clark's efforts to use his official federal government position to back various election fraud theories.
The reports also highlights the role that Rep. Scott Perry (R-Penn.) played in aiding Trump's election fraud campaign.
The report confirms that Clark focused his efforts on then-acting Attorney General Jeffrey A. Rosen, then-acting Deputy Attorney General Richard Donoghue and Byung Pak, who ultimately resigned as U.S. attorney in Atlanta following pressure from Trump to investigate fraud claims in Georgia.
"Today's report shows the American people just how close we came to a constitutional crisis," committee chair Dick Durbin (D-Ill.) said in a statement asserting that "Trump would have shredded the Constitution to stay in power."
"Thanks to a number of upstanding Americans in the Department of Justice, Donald Trump was unable to bend the Department to his will. But it was not due to a lack of effort."
The report is based on documents, emails and testimony from Rosen, Donoghue and Pak. It also further spells out ties between the largely unknown DOJ official who quickly became an advocate for Trump's efforts within DOJ.
"Perry has acknowledged introducing Clark to Trump, and documents and testimony confirm that he directly communicated with Donoghue about his false Pennsylvania election fraud claims," the report states.
The report follows reporting from Politico that Donoghue recently voluntarily sat down with investigators from the House committee investigating the Jan. 6 attack on the Capitol.
The Senate Judiciary's report details how Perry immediately got in touch with Donoghue after Trump asked the DOJ official for his number so that he could share it with lawmakers.
"Perry told Donoghue that Trump had asked him to call and that DOJ hadn't done its job with respect to the elections. Perry added something to the effect of, 'I think Jeff Clark is great. I like that guy a lot. He's the kind of guy who could really get in there and do something about this'" the report states.
"At the end of the call, Perry indicated that he had information about 'things going on in Pennsylvania, including the claim that there were 205,000 more votes than voters," the report continued, adding that Perry "included several refuted allegations of election fraud in Pennsylvania."
The Hill has reached out to Perry's office and Clark's attorney for comment.
The report also details how then-White House counsel Pat Cipollone called efforts by Clark a "murder-suicide pact."
During the three-house hour meeting that ultimately led DOJ officials to threaten to resign, Clark proposed that he and the other officials send letters to Georgia officials falsely claiming that the DOJ had identified "significant concerns" that could impact the election, according to the report., it adds.
Clark also reportedly said he spoke with a witness who claimed he saw trucks moving ballots to a location where they would be shredded.
Donoghue and Rosen rejected Clark's recommendation to send the letter, according to the report, which added that Trump considered replacing Rosen with Clark, but was warned that all the assistant attorneys general would resign if that happened.
The report also dovetails with the House's investigatory efforts in focusing on the role played by then-White House chief of staff Mark Meadows.
The report said that Meadows asked Rosen to initiate election fraud investigations in at least four categories of election fraud, including already discredited claims in Georgia.
Meadows also reportedly asked Rosen to investigate "Italygate," which held that the CIA and Italian IT contractor used military satellites to manipulate voting machines, but he refused to investigate the theory.
And investigators found that Trump's allies who participated in the "Stop the Steal" movement pressured the DOJ, the report said.
The House committee recently subpoenaed Meadows, as well as several organizers of the Jan. 6 rally where Trump spoke shortly before his supporters stormed the Capitol.
The report further confirmed that Pak left his role as U.S. attorney because Trump wanted him fired due to the FBI's failure to find mass election fraud in Atlanta.
"In fact, Pak had not previously decided to resign on January 4. He told us that sometime prior to January 3, he had informed his office, the courts, and local law enforcement partners that he intended to remain in his position until Inauguration Day," the report states.
Pak also told Senate investigators he was approached by then-Attorney General Bill Barr in December and was asked to prioritize finding out more about Rudy Giuliani's allegations of voter fraud in Georgia "a 'top priority' "because they might come up at an upcoming meeting Barr would attend at the White House."
A separate report from Judiciary's GOP members largely defends Trump's actions towards DOJ, noting that he "listened to his advisors, including high-level DOJ officials and White House Counsel and followed their recommendations," and casts Clark as a lone actor.
But the committee's main report asserts that level of involvement with DOJ officials was inappropriate for a president.
"These requests violated longstanding policies limiting communications between White House and DOJ officials on specific law enforcement matters," it states.
Via The Hill