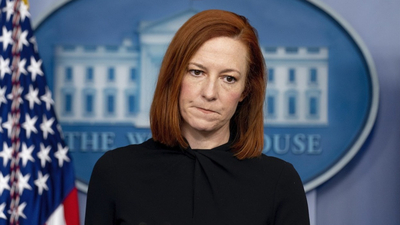 On Friday White House press secretary Jen Psaki was pressed on why President Biden appeared to initiate a summit with Russian President Vladimir Putin, yet without setting conditions, which is widely being viewed as a "weakness". This is also given as we and many others have pointed out that it effectively cuts out Kiev, leaving Ukraine's fate to be considered by the two superpowers at the table. For Putin, it appears that "saber-rattling" over Ukraine in the form of the troop build-up in Crimea and along the border has forced Biden's hand, effectively making Washington have to deal directly with Putin, precisely what the Kremlin has wanted all along.
She was asked at the daily briefing by a reporter: "Why would you announce a summit intention without a commitment? … A high-level meeting of this sort is often a point of leverage with the world leader… why aren't there conditions?" Psaki fumbled through a response while avoiding the question head-on…
Psaki then rambled on about "consequences"…
Biden was "clear that there would be consequences for the actions, whether it was the hacking of SolarWinds or other problematic behavior by Russian leadership," Psaki said in reference to Thursday's Russia sanctions rollout.
"And the president offered that … to send the message that we will have disagreement, we're not going to hold back on that. But our objective is to have a predictable and stable relationship," she added.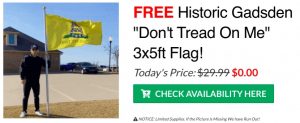 In follow-up to her apparent avoidance of the main issue the reporter mused that if Putin actually rejects the summit offer, "wouldn't that indicated some weakness on the part of the American administration here?"
"I think the president's view is that Russia is on the outside of the global community in many respects at this point in time," Psaki replied.
So again she didn't actually answer the question.
"It's the G7, not the G8 … We've put sanctions in place in order to send a clear message that there should be consequences for the actions. The Europeans have also done that. What the president is offering is a bridge back. And so certainly he believes it's in their interest to take him up on that offer."
How Putin's "Saber-Rattling" Forced A Biden Summit, Bypassing Kiev To Decide Ukraine's Fate https://t.co/95A4thiMNU

— zerohedge (@zerohedge) April 17, 2021
To review, here's what FT had to say
Here's more from FT on the whole question:
If Vladimir Putin's decision to deploy tens of thousands of troops to Ukraine's border in the past few weeks was driven primarily by a desire to get the west's attention, he did not have to wait too long for his reward.
Hours after his defense minister on Tuesday admitted Russia had mobilised two armies and three paratroop divisions to positions close to the conflict-wracked frontier, US President Joe Biden phoned the Kremlin with an offer of a bilateral summit: a long sought-after prize for Putin who craves a seat at the world's highest negotiating table. 

…Those 50,000 extra soldiers, scores of tanks and other heavy weaponry spooked Kyiv and other European powers, and sparked a hurried response from Nato and the US amid fears over a potential outbreak of fighting between the two countries. 
Consider too… what if this were Trump?
Via Zero Hedge