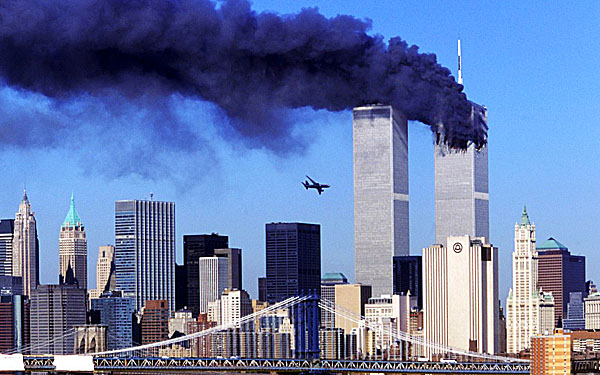 A new poll is bad news, very bad, for the Biden administration.
The Trafalgar Group survey said about 57% believe President Biden has made another 9/11-style terror assault on America more likely because of his actions in Afghanistan.
And, by a margin of 56% to 44% they don't believe his administration has the "ability to successfully lead American overall."
Explained Just the News, "In a breakdown of the numbers in the poll, done in conjunction with Convention of States Action, 56.8% of American voters say the Afghan withdrawal has increased the likelihood of a serious terror event – 41.9% of voters say the president's actions make it 'much more likely.' Just 19.5% believe the way the withdrawal was handled makes a terror attack less likely, and 23.8% of Americans says the withdrawal will not have an effect on the likelihood of another attack."
The report continued, "Second, 55.6% of American voters say that based on the president's handling of the Afghanistan crisis, they are not confident that this administration has the capability to lead the country. Just under 44% of American voters disagree, saying the handling of the Afghan issue encourages confidence in the administration, but Biden still finds himself underwater among the general voter base, in addition to key Democratic constituencies, including women."
"The deeper issue this reveals is the utter lack of confidence the public now has in the Biden administration's ability to lead the country," explained Mark Meckler, the chief of Convention of States Action. "No matter what the issue, the utter incompetence of Afghanistan is dragging his numbers down across the board."
The poll contacted 1,079 Likely General Election Voters and has a margin of error of 2.98%.
Even among Democrats, 35% said Biden's action make it more likely America will be attacked again, while only 34% said Biden has made such catastrophes less likely.
Republicans were predictable, with nearly 84% saying American faces an increased risk because of Biden, and about 6% saying it's less likely.
Independents also cast their lot with those who blame Biden, with 53% saying America is in greater danger, and only 14% saying it's lower.
Confidence in Biden and his administration also was not a point to comfort Americans, the poll said.
Only 43.8% are confident Biden's administration can lead America, while nearly 56% said no.
About one of three Democrats, 32.7% were on the side expressing doubt about Biden's ability. Eighty-three percent of Republicans had those same doubts.
Via Wnd