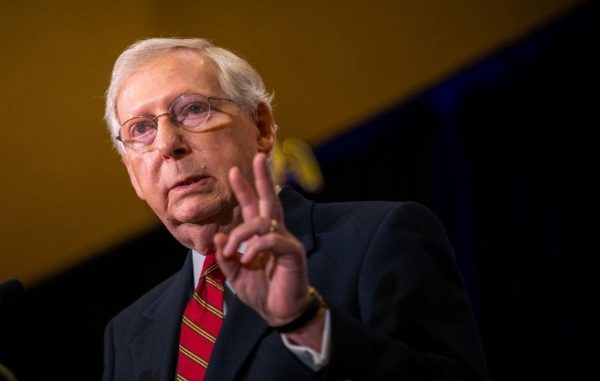 In his first extended remarks since multiple news outlets proclaimed Joe Biden president-elect, Senate Majority Leader Mitch McConnell declared that President Donald Trump was well within his rights to explore legal challenges to the voting outcomes.
The president's campaign team has thus far been unwilling to concede defeat. Indeed, even before the election Trump was raising the prospect of widespread fraud involving the increased reliance on mail-in and absentee ballots this election cycle.
Thet increased use was encouraged, particularly by Democrats, to protect voters during the pandemic.
Trump's challenges, to vote tallies in key states including Pennsylvania and Nevada, will not be the end of the Republic, said McConnell, who in remarks from the Senate floor reiterated his insistence that all legal votes be tallied.
In remarks rebutting those of the Kentucky lawmaker and ranking Republican in the Senate, ranking Democrat Chuck Schumer reiterated Dems' contention that Biden and his running mate, Calif. Sen. Kamala Harris, won the election fair and square, and that the president and his team are lobbing baseless, unsubstantiated claims of widespread voter fraud.
Via Newsmax