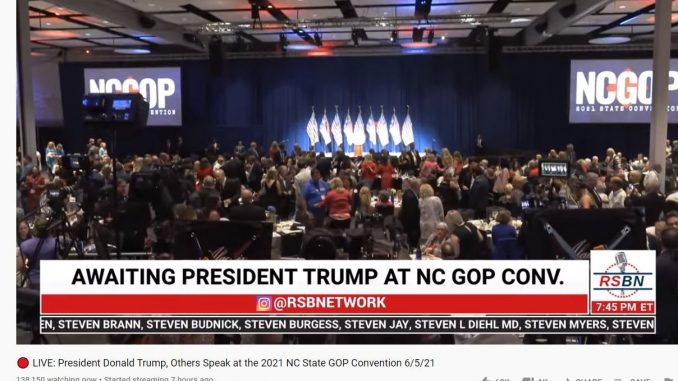 President Donald Trump is set to speak tonight at 7:00 p.m. Eastern at the annual North Carolina Republican Party state convention.
President Trump will be the keynote speaker at the NCGOP dinner on Saturday night.
South Dakota Governor Kristi Noem is also scheduled to speak.
Even before President Trump took stage tonight 58,000 were watching the livefeed on Right Side Broadcasting Network.
At 7 PM when President Trump was scheduled to speak 93,000 Americans were tuned in to watch the President on RSBN.
And at 7:15 PM ET 138,000 people were watching the live-feed on RSBN.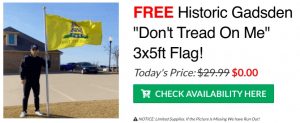 Now compare President Trump's numbers to Joe Biden's numbers–
Joe Biden had 560 people watching him this week during a speech on Memorial Day on the White House YouTube page.