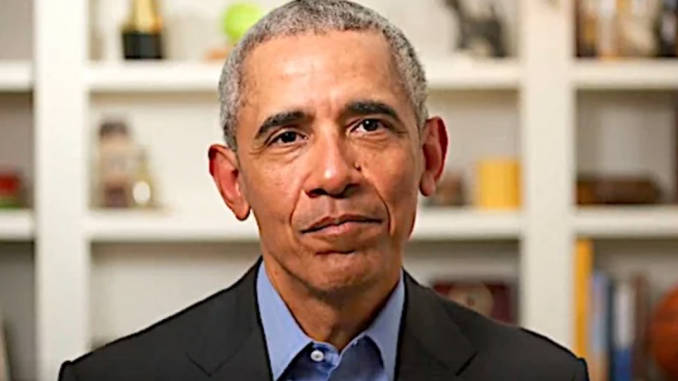 Digging up a statement from Barack Obama about Democrat election manipulation and how it helps to have Democrats controlling the "election machines" has produced a Twitter suspension for a news website.
See the video and hear Obama's own words:
Just the News reported that Citizen Free Press, a popular news aggregator, was suspended from Twitter after sharing Obama's statement.
He first suggests that Democrats "controlled" certain voting machines at the time of his first presidential run.
His statement came at a 2008 rally at Kent State University, and was in response to a request for assurance that the election was not being rigged or stolen.
"Well, I tell you what, it helps in Ohio that we've got Democrats in charge of the machines," Obama said, to the applause of his audience.
He foreshadowed, "whenever people are in power, they have this tendency to try to, you know, tilt things in their direction."
Just the News reported, "The founder of Citizen Free Press, known anonymously as Kane, said on his personal account that the CFP account 'was mysteriously suspended for the tweet.'"
Reports about the issue said the video was given a label warning that it is "misleading."
Kane told The National Pulse: "We absolutely love what Elon is doing at Twitter. We support his efforts 100 percent. We view this as an unfortunate mistake, that will hopefully be corrected, with urgency. We would like the suspension to be reversed and removed from our permanent record at Twitter, so the CFP account is not blackmarked going forward."
Via Wnd