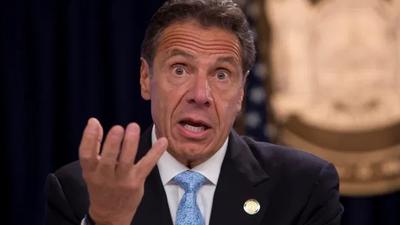 Bloomberg reports that New York legislative leaders announced an agreement to curb emergency powers granted to Governor Andrew Cuomo at the start of the pandemic, in the latest blow to his tenure amid growing calls to resign over dual scandals.
"These temporary emergency powers were granted as New York was devastated by a virus we knew nothing about," Assembly Speaker Carl Heastiesaid in a statement. "Now it is time for our government to return to regular order."
At this point the only question is whether Cuomo will step down peacefully, or will his own Democrats tear him down as more and more "sexual assault" victims emerge. In either case, we assume that the next and final Emmy will be for best dramatic disappearance of a formerly leading male role.
New York State Democratic leaders have reached an "informal agreement" to curb Governor Andrew Cuomo's emergency powers amid twin scandals plaguing the Democratic governor.
"There is an informal agreement at this point that seems that both bodies are coalescing around," said Assemblywoman Patricia Fahy in a Tuesday interview following a discussion by the Assembly Democratic conference over the issue of Cuomo's expanded powers. The state Senate Democratic conference agreed.
Final details will be forthcoming later today according to Fahy, who added "I am very encouraged.":
While several New York State Democratic lawmakers have called on Cuomo to resign amid his multiple scandals, Rep. Kathleen Rice (D-NY) is now the first Democratic member of Congress to call for the governor to leave office.
"The time has come. The Governor must resign," Rice tweeted.
The time has come. The Governor must resign. https://t.co/GjcvuNfpfQ

— Kathleen Rice (@RepKathleenRice) March 2, 2021
A third woman, former Obama administration and Biden 2020 campaign member Anna Ruch, has come forward to accuse New York Gov. Andrew Cuomo (D) of sexual harassment at a Sept. 2019 wedding reception, according to the New York Times.
The governor was working the room after toasting the newlyweds, and when he came upon Ms. Ruch, now 33, she thanked him for his kind words about her friends. But what happened next instantly unsettled her: Mr. Cuomo put his hand on Ms. Ruch's bare lower back, she said in an interview on Monday.

When she removed his hand with her own, Ms. Ruch recalled, the governor remarked that she seemed "aggressive" and placed his hands on her cheeks. He asked if he could kiss her, loudly enough for a friend standing nearby to hear. Ms. Ruch was bewildered by the entreaty, she said, and pulled away as the governor drew closer.

"I was so confused and shocked and embarrassed," said Ms. Ruch, whose recollection was corroborated by the friend, contemporaneous text messages and photographs from the event. "I turned my head away and didn't have words in that moment."
And there's a picture… 
Manhttps://t.co/ix3kHnDiMa pic.twitter.com/lFwCF1eQzm

— Comfortably Smug (@ComfortablySmug) March 2, 2021
Ruch said Cuomo's touch on her bare skin was uncomfortable, and "I promptly removed his hand with my hand, which I would have thought was a clear enough indicator that I was not wanting him to touch me."
Cuomo instead called her "aggressive" and placed his hands on her cheeks.
"He said, 'Can I kiss you?" claims Ruch. "I felt so uncomfortable and embarrassed when really he is the one who should have been embarrassed."
Shaken, Ms. Ruch said, she later had to ask a friend if Mr. Cuomo's lips had made contact with her face as she pulled away. The governor had kissed her cheek, she was told.

"It's the act of impunity that strikes me," Ms. Ruch said. "I didn't have a choice in that matter. I didn't have a choice in his physical dominance over me at that moment. And that's what infuriates me. And even with what I could do, removing his hand from my lower back, even doing that was not clear enough." -NYT
Several days after the example, Ruch discussed the incident with a friend – texting the friend "I'm so pissed," referring to Cuomo as "this guy," with an un-reported epithet.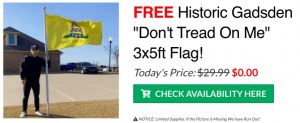 As the Times notes, "Ms. Ruch's example is distinct from those of the former aides: A former member of the Obama administration and the 2020 Biden campaign, Ms. Ruch has never been employed by the governor or the state. But her experience reinforces the escalating concerns and accusations about Mr. Cuomo's personal conduct — a pattern of words and actions that have, at minimum, made three women who are decades his junior feel deeply uncomfortable, in their collective telling."
Has anyone heard from Women's March of late?
And will this young hotdog swallowing reporter come forward with her #MeToo moment before this is over?
Creep https://t.co/cwTF8DEjIF

— Sebastian Gorka DrG (@SebGorka) March 1, 2021
Same energy. pic.twitter.com/AduXtUdK5u

— Ian Miles Cheong (@stillgray) March 2, 2021
Cuomo's numbers falling off a cliff pic.twitter.com/I2OiyUl3Vs

— Will Chamberlain (@willchamberlain) March 2, 2021
New York Democrats are calling for Gov. Andrew Cuomo (D) to resign following two sexual misconduct allegations which followed a bombshell COVID-19 nursing home scandal, according to The Hill. A growing number of legislators and journalists, meanwhile, have come forward to accuse Cuomo of various bullying tactics.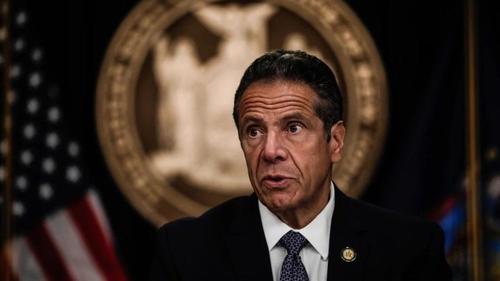 "There's an ongoing pattern here of abuse of power. It's making the working relationship with the governor a real distraction from the work we have to do for the people," said state Assemblyman Angelo Santabarbara (D). "I firmly believe that the governor's resignation is for the good of the state at this point."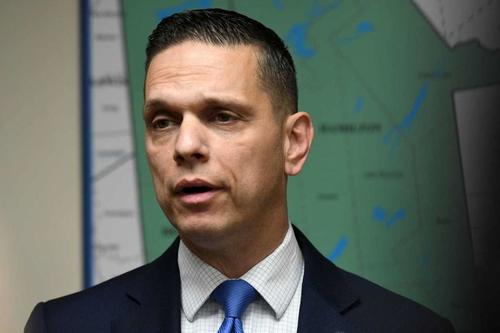 Most legislators say Cuomo is almost certain to draw a strong primary challenger in 2022, if he decides to seek reelection to an unprecedented fourth term in office. But most also said they did not believe Cuomo would run for another term — and that if more allegations of improper behavior emerged, even finishing his current term may be a stretch.

"The governor has had his time. Three terms is long enough," said Assemblyman Thomas Abinanti (D), who represents Westchester County. "I believe that the governor should not be seeking a fourth term, and if any more complaints arise, he may not be able to finish this term." –The Hill
New York City Mayor Bill de Blasio said on Monday that the allegations against Cuomo are "Just disgusting, creepy," adding later in the day "If someone purposefully tried to use their power to force a woman to have sex with them, of course that's someone who should no longer be in public service."
Accuser Charlotte Bennett said in a Monday statement that Cuomo has yet to take responsibility for his actions.
"It took the governor 24 hours and significant backlash to allow for a truly independent investigation. These are not the actions of someone who simply feels misunderstood; they are the actions of an individual who wields his power to avoid justice," said Bennett.
 The WSJ was incorrect in claiming Abramowitz was representing Cuomo's office for his sexual harassment scandal, telling Bloomberg that he's only representing the nursing home scandal.
"My firm and I are representing the Executive Chamber on the Nursing Home matter. We have not been retained on the sexual harassment matter," he said in an email.
New York Governor Andrew Cuomo's administration has retained a prominent white-collar defense attorney following allegations of sexual harassment and Justice Department inquiries over COVID-19 nursing home deaths, according to the Wall Street Journal.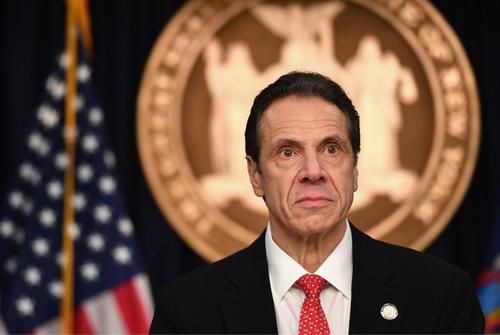 Attorney Elkan Abramowitz – a former federal prosecutor – confirmed with the Journal that he is now representing Cuomo's 'executive chamber', which includes the governor and his closes aides. Abramowitz is dealing with both scandals as New York Attorney General Letitia James joins the DOJ in investigating the embattled New York bigwig.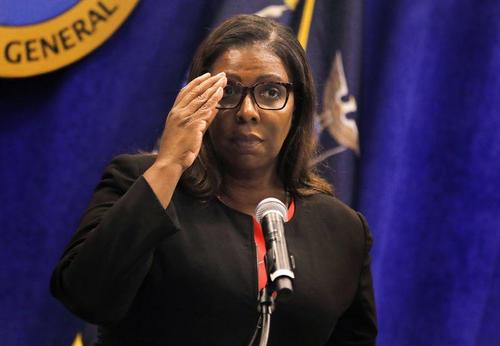 The Democratic governor faces an investigation overseen by State Attorney General Letitia James into whether he sexually harassed women who previously worked in his administration. Mr. Cuomo acknowledged he had sometimes been overly personal while interacting with staff and said he was sorry if anyone mistook it for unwanted flirtation.
Cuomo's apology strategy is going well…. pic.twitter.com/lJ8OY3ORee

— Jim Roberts (@nycjim) March 1, 2021
Two women have accused Cuomo of sexual harassment ranging from inappropriate questions, to touching, to forcibly kissing. One accuser says Cuomo clearly wanted to sleep with her.
Over the weekend, Cuomo denied forcibly kissing former aide Lindsey Boylan, who said the governor would also go out of his way to touch her "on my lower back, arms and legs." He did, however, seemingly admit to using inappropriate language.
Cuomo also said last week that the state is cooperating with three inquiries from the US Attorney's Office in the Eastern District of New York located in Brooklyn, as well as the DOJ's Civil Rights and Civil divisions based in Washington. Brooklyn prosecutors have requested data on the number of people who died in New York nursing homes during the pandemic.
Meanwhile, the governor has stepped out of the public spotlight – last making a televised pandemic briefing on Feb. 19, while his public schedule remains empty according to Bloomberg.
Cuomo's uncharacteristic silence comes a day after he agreed to an independent probe by a special investigator after a second former aide accused him of sexual harassment. Cuomo stopped short of having New York Attorney General Letitia James lead the probe, a move championed by dozens of other lawmakers.

…

On Monday, state Senator Todd Kaminsky introduced a bill that would allow the attorney general to conduct a criminal investigation without a referral from the governor, a move he said would strengthen independent oversight of the governor and other state officials.
"Clearly where the governor is involved there is a conflict," said Kaminsky.
Veteran Democratic consultant Hank Sheinkopf told Bloomberg: "The problem is he's being squeezed on the left and the right, and if there are more accusations of sexual harassment or governmental incompetence or corruption, he's going to have a very difficult time surviving," adding "He has very few friends."
Via Zero Hedge