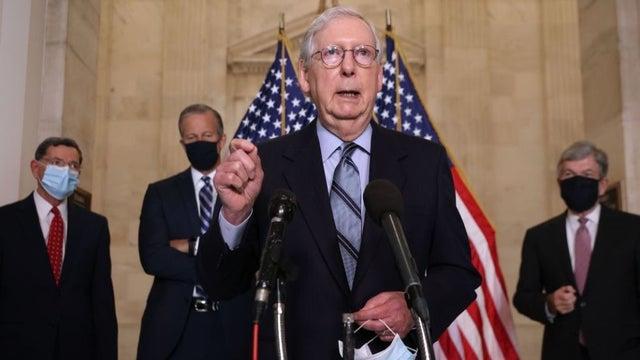 Senate GOP Leader Mitch McConnell (Ky.) sidestepped questions on Thursday about recent criticism from former President Trump, saying he was focused on the Biden administration.
"I'm focused entirely on the present and the future not the past. … My view at the moment is we need to turn this administration into a moderate administration," McConnell told reporters at a stop in Kentucky, asked if Trump's criticism was a distraction from the infrastructure debate.
Asked at a second event on Thursday about Trump's criticism of him and Rep. Liz Cheney (R-Wyo.), as well as if he thought Cheney should stay in House leadership, McConnell took a similar stance.
"What I'm focusing on in this new administration. I'm looking forward not backward and unifying my troops in the Senate around reacting to where we are today and going forward," McConnell said.
The back-to-back questions underscore how even though the Senate is out of town for the week, and McConnell is using the stops to talk up his opposition to the Biden administration's $4 trillion spending plan, he hasn't been able to escape the long shadow of Trump and the GOP's infighting.
He also faced questions Wednesday about if he thought Cheney should remain in leadership and if he had concerns that a sizable portion of GOP voters have said they believe Trump's false claim that the election was "stolen."
"One hundred percent of my focus is on standing up to this administration," McConnell said on Wednesday.
It's a shift from when McConnell defended Cheney during an unsuccessful attempt in early February to oust her from the House No. 3 leadership spot after she became one of 10 House Republicans to vote to impeach Trump.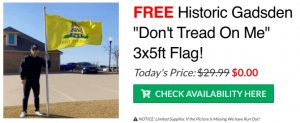 McConnell voted to acquit Trump during the subsequent impeachment trial before offering withering criticism of him from the Senate floor as "morally responsible" for the attack on Jan. 6, when a mob of his supporters breached the Capitol.
But since then McConnell has largely avoided talking directly about Trump as Republicans try to avoid a civil war with the former president and his allies in 2022, when they want to win back the majority.
Trump, however, has continued to lash out at McConnell, including in a statement this week where he called the Senate GOP leader "gutless and clueless" in addition to blasting Cheney and former Vice President Mike Pence.
McConnell similarly brushed off Trump's criticism last week during a Fox News interview, after Trump told Fox Business's Maria Bartiromo that he expects GOP candidates to do very well in 2022 but said the party needs new leadership in the Senate.
"I think we're going to do very well. We need good leadership. Mitch McConnell has not done a great job, I think they should change Mitch McConnell," Trump said during the interview Thursday morning.
McConnell told Fox News that he would support the GOP presidential nominee in 2024, even if it was Trump, but that he was focused for now on moving the party forward.
"Well look, we're looking to the future, not the past. And if you want to see the future of the Republican Party watch Tim Scott's response to President Biden last night," McConnell said during a Fox News interview last week.
Via The Hill