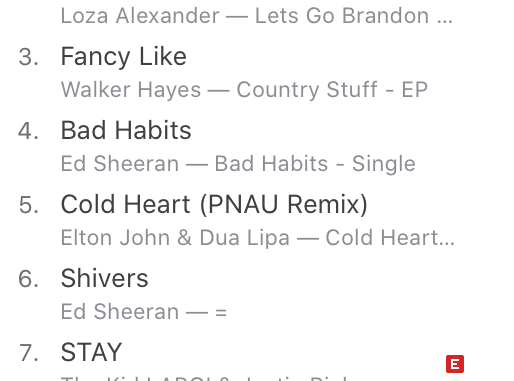 A gaffe-turned-meme about President Joe Biden is topping music charts.
Loza Alexander first went viral on TikTok after releasing his rendition of a reporter flubbing a disparaging chant from a NASCAR crowd. His hip-hop remix of the incident — the "Let's Go Brandon Theme Song" — has racked up more than 83,000 likes on the platform since its release on Oct. 10.
The "Let's go Brandon" chant originated from an Oct. 2 post-race interview an NBC News sports reporter conducted with NASCAR star Brandon Brown. The crowd behind the reporter repeatedly yelled, "F*** Joe Biden," but she told the camera they were shouting, "Let's go Brandon."
The song topped Apple Music's hip-hop/rap chart at No. 1 and came in at No. 2 on the Apple Music top songs list across all genres on Wednesday. It was only beat by Adele's "Easy on Me."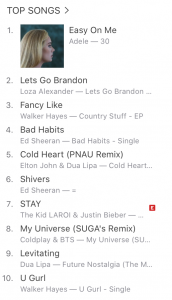 TikTok briefly froze Alexander's account following the song's debut, citing "bullying," Alexander said.
"I did not know it was going to blow up this big, but I did have a feeling that it was going to be something special because I noticed nobody else did a record, nobody else had sampled the vocals," Alexander said Tuesday in an interview . "It just snaps."
This was not Alexander's first foray into political music. He also created a song for conservative pundit Candace Owens in 2020.
"It was just a way of giving people a sense of freedom," he said. "All the anger that people were feeling — it just feels like being their voice. Instead of going out, going crazy, just listen to the music and get their frustration out."