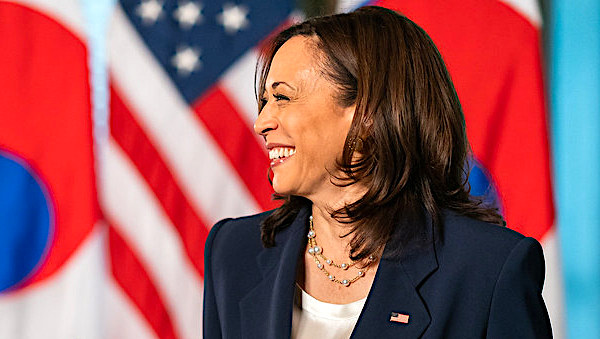 Vice President Kamala Harris laughed at a reporter trying to ask a question about the Biden administration-created crisis in Afghanistan, where people are facing attack from the Taliban after Biden ordered American troops removed.
Harris, departing on a junket around the world, was being asked, "What's your response to reports of Americans…"
Harris responded with, "Hold on. Hold on. Slow down everybody…"
And then there was her "infamous nervous laugh," the Daily Mail said.
Reporter: "What's your response to reports of Americans—"

Kamala Harris: "Hold on. Hold on. Slow down everybody. Hahaha. Um, I want to talk about two things. First, Afghanistan — we couldn't have a higher priority right now."pic.twitter.com/oUv9yAtDfk

— Jerry Dunleavy (@JerryDunleavy) August 22, 2021
The Washington Examiner said Harris was departing on her trip through South Asia.
The report said the Biden administration was "slow to address the deteriorating situation in Afghanistan publicly" and was "surprised" by the speed at which the terror Taliban organization took control.
"Military and intelligence experts said the Taliban could defeat the Afghan army in a matter of months or years, even though the latter had both greater numbers and nearly two decades of U.S. military training. However, the Taliban were able to capture nearly the entire country during an 11-day offensive," the report said.
The result was that Biden's abrupt withdrawal of troops meant tens of thousands of Americans and America-supporting Afghans were left without a means to escape when the Afghan government fell.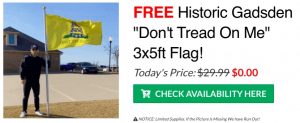 The Daily Mail pointed out, "Harris initially claimed to have had a key role and that she was 'the last person in the room' when Biden chose to follow through with the May 1 deadline to retreat U.S. troops from Afghanistan.
"But her remarkable absence and lack of communication with the media and the American public have not escaped backlash, as 47% of likely voters found her 'not at all qualified' to become president, according to a Rasmussen Reports poll."
Harris claimed as she left on her junket that a "particular" high priority is to make sure Americans and Afghans are evacuated.
"Her comments come as the U.S. and President Biden have received global condemnation for the unfolding chaos and humanitarian crisis in Afghanistan," the Mail reported.
The report noted the reporter was not allowed to finish the question, but it appeared to be aimed at Americans left behind in Kabul.
Harris' laughing episode came only hours after Biden Laughed when asked by a reporter about his poor performance in a new poll.
Biden was asked about the results showing many Americans don't believe him to be competent.
He laughed, with "I haven't seen that poll."
The poll revealing concerns about Harris' qualifications actually shows 47% think her not qualified at all, and another 8% saying she's not qualified.
The chaos in Afghanistan has gotten to the point that the U.S. is launching flights to evacuate people, but it has warned it cannot help people get to the airport – from the now Taliban-controlled districts nearby.
The Taliban takeover was greeted with worldwide outrage at Biden, and in at least one country formal condemnation, after video appeared of the first jets carrying evacuees overrun with people, some of whom clung to the outside of the craft during takeoff, only to fall to their deaths shortly after.
Via Wnd