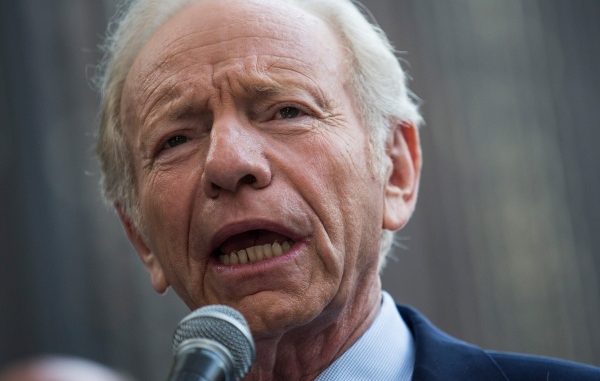 Joe Biden shouldn't negotiate with Iran after the Obama administration's work on the "terrible" nuclear deal because the United States is much better being out of the pact and putting maximum economic pressure on the country, former Sen. Joe Lieberman said Thursday.
"Without this, I don't believe that the Arab countries and Israel would have had the courage to enter into these remarkable new accords: Israel and the Emirates, Bahrain, and Sudan," the one-time vice presidential candidate said on Fox Business' "Mornings With Maria." "These are real peace agreements that are taking shape, and, if the Biden administration rushes back into negotiations with Iran and lets them off easy, we're going to slide back into a much worse time."
Lieberman said he supported Biden and he looks forward to his presidency, but the nuclear agreement was a "mistake" that shouldn't be revisited.
"I think we've got to remain tough with Iran and that is the way to achieve real peace in the Middle East," Lieberman said.
Instead, Lieberman said he hopes a Biden administration will recognize that Iran hasn't kept its promises and that it would see "how much things have changed in five years, how little Iran has kept the promises it made under that nuclear agreement to stop supporting terrorism, to stop its missile programs, to end its nuclear program or pause it, which it never did."
Biden has said he is willing to return to Iran's nuclear deal, which resulted in sanctions on Iran being lifted in exchange for Tehran agreeing to limit the country's uranium enrichment.
Via NEWSMAX